Fragrance Gift Giving for the Holidays 2010 - Part 2: The Christmas-y And/Or Funny Soap Edition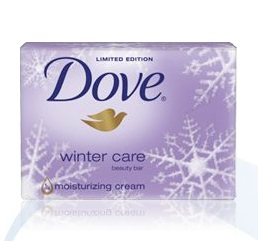 Funny or quirky or simply seasonal figurative soaps are usually produced by artisans rather than big-name corporations, so we put on our miner lamp to go dig out a few twists on the idea of just cleaning your hands. Check these out for a bit of Holiday cheer and good spirit.
Let's start with our ABCs. There is a peace-dove motif on the famous Dove soap, check,...
...plus the brand released a limited-edition Winter Care Soap Bar devoted to the tending of your roughened up winter skin. It contains 1/4 moisturizer and natural oil to make up for the loss of 25% of your skin capacity to replenish during the winter months, we are told. Drop it in a basket full of your best-of beauty products for a special girlfriend or relative.
Kate Aspen for Target has a set of 12 Love Dove soaps that can double as peace doves for the Holidays. A good option for accessible, last-minute shopping. ($24,99 at Tar-Jay)
Philosophy proposes a set of hand-lotion and hand-soap perfumed with Pure Grace ($35). If this is not the time to write large that inspirational message in your bathroom, we don't know when it is.
Artisan Satin & Birch offers an array of exquisitely detailed hand-made soaps on Handmadespark.com and Etsy. You could pick her angel wings or roses or horse saddle soap. Of the season is her Christmas Tree soap which is meant to be used as a pot-pourri standing tall at 3 3/4 inches rather than as a real, sudsy soap although it's made of 4 oz of it.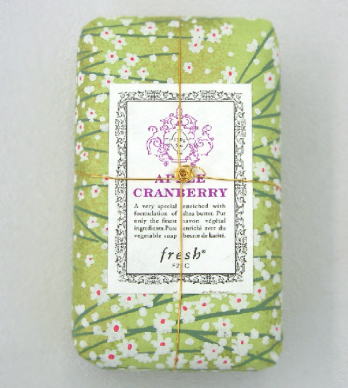 Fresh offers a delicious collection of soaps. Check out this crisp, wintry Apple Cranberry option wrapped in Japanese paper ($12)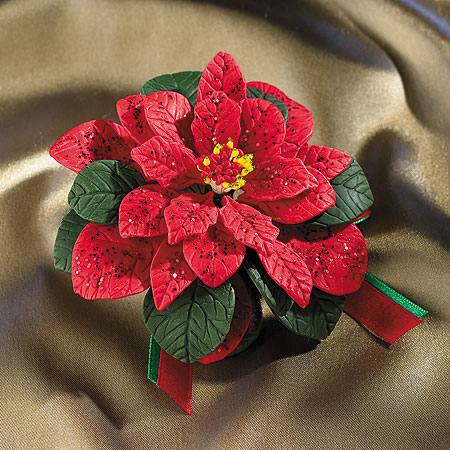 The Smithsonian Museum held a surprise in store this year with their so-called Scented Corsage Soap flowers. This is their Scented Poinsettia. These soaps are presented like a corsage flower in a box ready to be pinned onto your dress, except they are pot-pourri soaps meant to waft of delicate aromas mixed with that oh-so popular soap note. If purists tend to complain about the intrusion of soapiness in fine fragrance, note that the invasion is also taking place in the area of home fragracing and in a rather straighforward way.
Mistral (mistralsoap.com) created 4 triple-milled wintry scents for the Holidays: Winter Pine ("Pine, orange and apple are crowned with candied fruits"), Winter Snow ("Like soft winter snow, this fragrance sparkles with white flowers, clear night air and a touch of powdered sugar."), Winter Berry ("This winter berry delight brims with luscious apple and tangy cranberry aromas, enlivened by warm vanilla and sparkling musk") which you can purchase together ($17,50 or $25) or separately. The 4th one is Winter Spice ("Sumptuous vanilla is seasoned with nutmeg, dried fruits, and a faint sprinkling of brown sugar.") ($8,25)

An organic option is brought to you by Sweet Leaf Bath Co. at Drysdale & Co with a wholly natural and partly organic Peppermint and Chocolate soap ($6,50.)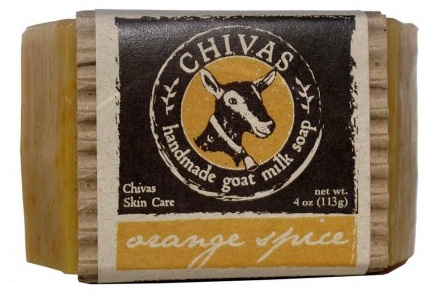 Chivas Skin Care soaps are both beauty and bath products devoted to the care of dry and sensitive skin. Orange and Spice Goat Milk Soap ($9) is made with rich, local farm-harvested goat milk, it is also scented with what translates as a pumpkin-pie note.

For perfumistas, what could be better but to have guest soaps in the shape of perfume bottles to start a conversation about their favorite topic? Check out UK-based soap maker Mariah's Soaps (mariahsoaps.co.uk) for quirky finds and in particular, the glam fragrance bottle with its companion cologne spray bottle to be ordered in different colors and textures.
If you want to start making your own frag-hag soaps, you can order silicone molds at Sculptures in Soap ($28.)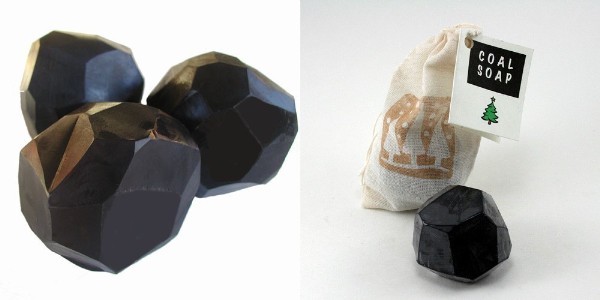 Now for the baddies. Those who have been naughty can still smile at themselves when receiving the soap version of the lump of coal as a stocking stuffer. Check out the glycerin-based peppermint-scented Coal Soap by TwinDreamCreations on Etsy.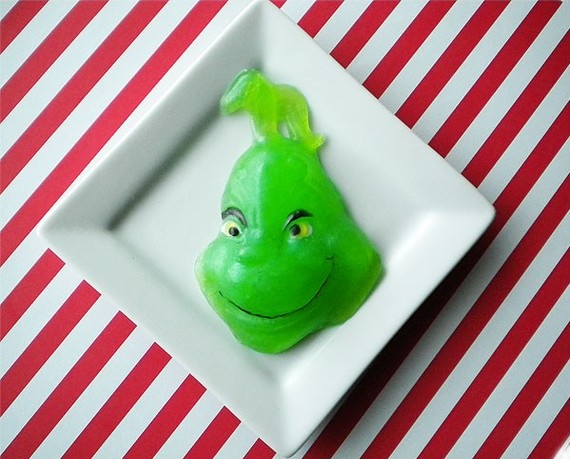 The Grinch is always popular. Here he is in soap form made by TheSugarToothDragon on Etsy out of All Natural, Vegan friendly, Grapeseed Oil Soap.scented with a Christams Spruce fragrance. Other custom orders for scents include "Holiday Candy, Green Apple, Christmas Spices and more. Unscented also available. Request a different scent in "Note to Seller" when ordering."($5)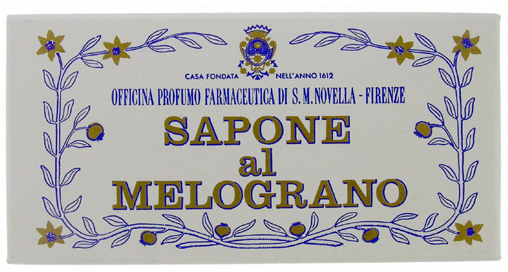 The oldest pharmacy and perfume maker in the world, Florence-based Santa Maria Novella which have only just now opened an e-commerce site have a pomegranate soap which will combine old-world charm and a typical scent of winter. Sapone al Melograno ($25 & $16) is available at Aedes de Venustas: "Triple milled, each exquisite bar is hand molded one by one using 19th century equipment, aged for 60 days in ventilated cabinets, and then hand-wrapped. The all-natural whole milk formula is infused with the classic Florentine scent of pomegranate oil for a lather that is rich, gentle and softly moisturizing." For the history-buff and Italy lover.
You can check Part 1 of the 2010 Fragrance Gift Guide
Happy Holiday Shopping!