Fragrance Gift Giving for the Holidays 2010 - Part 1: Perfume Gifts by Girl Type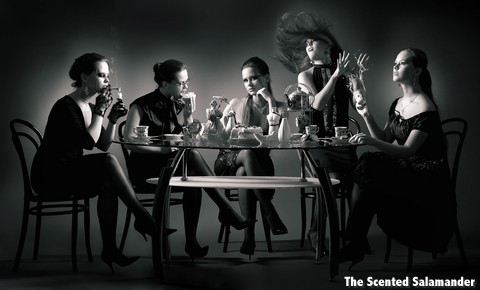 We will not hesitate to have a little fun here and play a social game as the Holidays 2010 approach. Are you scratching your head in search of the perfect fragrance gift for your girl? Here are a few suggestions for the guys to orient you in the maze of perfumes that might be a hit or a miss with your miss....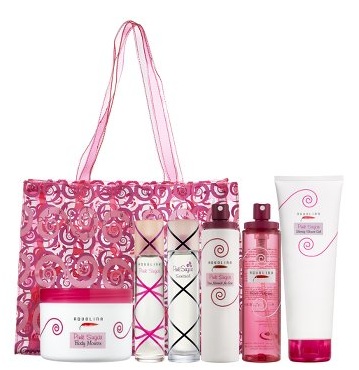 For the Popular Girl, think about this Pink Sugar Deluxe Gift Set (a $135 value, now at $85) set which includes Aquolina Pink Sugar, the original and the new Pink Sugar Sensual. You can think of them as daytime and nightime scents. The jus is as sweet as can be without being condescending to the lowest common denominator. It will fit her like a glove and attract even more goodwill towards her. For all ages. Can translate either as sexy sweet-tooth, in a good way, or a comforting, laid-back oriental...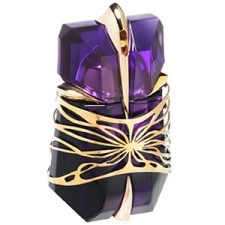 For the Drama Queen, the girl who thinks life is like an acting stage, to see and be seen. Think about the new Thierry Mugler Alien Couture Show Collection ($110, Nordstrom.) The flacon is as mysterious as can be and the ornament on the bottle detaches itself to become a fashionable cuff accessory to be flashed under the lights on the wrist of your belle. The jus is of course completely in tune with the flacon: it's a big white floral and a man-magnet.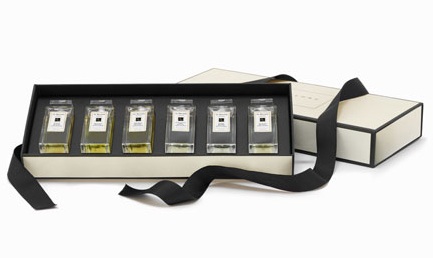 For the Epicurian, see the Jo Malone Bath Oil Collection ($85) with no less than 6 different fragrant bath oils to indulge the senses while soaking in a lush bath tub. Why didn't they put a 7th one for each day of the week? But you get the gist of it. If she likes tasting wine, she might just like experiencing this variegated fragrance set, with a glass of wine handy of course. Scents include Lime Basil & Mandarin, Grapefruit, Pomegranate Noir, Red Roses, Orange Blossom, Vanilla & Anise (6 x 1 fl oz.)
For the Aesthet, the Intellectual, the Bookish type, think about Serge Lutens Cuir Mauresque ($140; discount price of $126 at parfum1.com), a beautiful interpretation of a traditional genre, the floral Cuir d'Espagne. It bespeaks of Moorish visions in ancient Spain, refinement, and last but not least willy-nilly recreates the scent of books which might have been bounded with fragrant Spanish leather skin. This winter, it is offered in the export collection as a limited-edition otherwise you can only procure it in Paris. It will say as much about you as about her and then you can share too.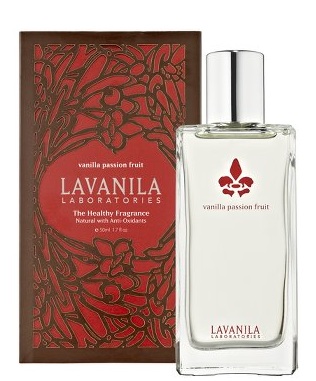 For the Nature Lover, Lavanila have reintroduced their much buzzed about, 100% natural perfume called Vanilla Passion Fruit ($58) for a limited time only after it quickly sold out. The brand announces a comeback for June but Sephora is currently carrying the scent as an exclusive. Word on the street is that it is not only super healthy, it is also dead sexy.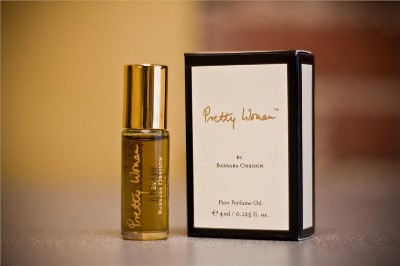 For the Simply Sensual type, Barbara Orbison Pretty Woman is to be considered. They released a pure parfum version ($50 for 4 ml at prettywoman.com) of the Eau de Parfum, which we think could only improve on an absolutely charming, intriguing, multi-faceted fragrance, which last time we checked even contains a feminine fougère facet with hints of lavender. There is a whole world contained in this bottle of perfume reportedly created with hundreds of ingredients.
For the Lady-Like or Business Woman type, consider Sisley Eau du Soir ($290), an elegant, iconic French floral chypre oozing with classicism, elegance, self-control, and restraint. This Holiday season, it is offered in a luxurious limited edtition in opaque white or black flecked with gold.
More Holidays Gift Ideas for 2010 to come.
If you like to brainstorm, click below to see our comprehensive Perfume Holiday Gift Guide from 2008:
Part 2: Perfume Fashion Accessories
Part 5: Have a Taste of Champagne