Bint el Sudan (1920): The African Chanel No.5 // Interview with Nick Evans of International Flavors & Fragrances, Inc. {Perfume Q & A - The Scents of Africa}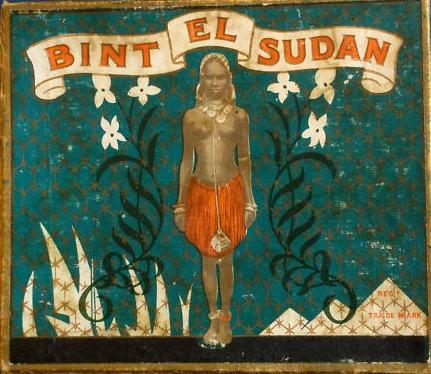 Bint-el-Sudan - A Legendary African Fragrance
As announced earlier, The Scented Salamander is keen on following African fragrance trails.
The idea originated in the streets of Paris - well in a supermarket really - where a cashier was wafting off deliciously - and repeatedly - of a very exotic and mysterious concoction - echoed on the skin and clothing of a few other Africans in Paris, as our sense of smell could tell. Upon searching for that scent and its meaning, it led us to garner new insights into a cultural sphere where fragrance is all-important and ritualized - more on that later.
We are kick-starting the series The Scents of Africa with an interview with Regional Manager Nicholas Evans of International Flavors & Fragrances, Inc (IFF). In this interview, we learn more about Africa's number one bestseller, Bint el Sudan; its scent is all-pervasive within the African continent where its institutional weight and cultural influence can be compared to that of Chanel No.5 in the West...
It was also born in the same decade as was Chanel No.5.
As Told by Nick Evans of International Flavors & Fragrances, Inc.
(Edited by TSS)
Bint el Sudan historically was one of the top-selling perfumes in the world; less than 20 years ago 11 million bottles per annum were coming out of Nigeria alone.
It was created in the 1920's by WJ Bush, later to become Bush Boake Allen (BBA). It is produced in a mineral oil base - not alcohol - that is rubbed onto the skin. The fragrance became so successful that it would be used as currency. The brand was acquired when International Flavors & Fragrances Inc. (IFF) purchased BBA in 2000. The brand and its label are registered trademarks of IFF. Romance, ritual and religion surround its history. The name means "Daughter of Sudan." Today, BES is still a top-seller in Western, Central, and North Eastern Africa, where it is still very much part of the culture.

In the Southern and Eastern regions of Africa the taste has changed to privilege much more modern, western type of fragrances.

Today, Bint el Sudan is packaged and distributed through license holders in the following countries: Nigeria; Cameroon; Ethiopia; Ghana; Ivory Coast; Kenya; South Africa; Sudan; Zimbabwe; and Saudi Arabia, for the Middle Eastern Market.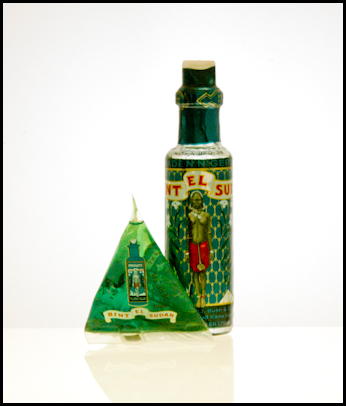 The composition itself is a blend of natural floral notes, with emphasis on Jasmine, Lilac, and Lily-of-the-Valley, with supporting woody notes and with undertones of musk, amber and mossy notes. It's a powerful fragrance, which over the 91 years of its life has become one of the unmistakable smells associated with Africa. Today's fragrance is essentially the same, except for certain modernized notes, mostly due to changes in raw-material availability and toxicological rules and regulations.

Once a product is established, any changes in packaging, labelling, or smell will result in immediate rejection by customers. Today, customers are wary of the many fake and adulterated products entering the market. Present packaging dates from the early days, and with the exception of slight modifications, to comply with local legislation and the availability of materials; it has resisted change. Even trying to cover the girl resulted in the market rejecting the product.

The girl on the original label was photographed by the WJ Bush's representative, Eric Burgess in Sudan. He was a keen photographer on his long 3 to 6 month "business trips" through Africa.
It depicts an African girl traditionally dressed in the elephant-hair plaited skirt, wearing the anklet and bracelet, with her dowry and her purse around her neck.

A poster was designed at the same time - and this gave Bint el Sudan the advantage of being the first perfume sold in Africa with anything like an advertising campaign.

Merchants travelling by camel caravans took the name from its origins in Khartoum, Sudan, to far and distant markets; West to Kano, Nigeria; East to Ethiopia; and South to present-day Zimbabwe. Not sold in stores but in the market-place, at a price the poorer people could afford, it began to be used as currency: so many bottles for so many camels.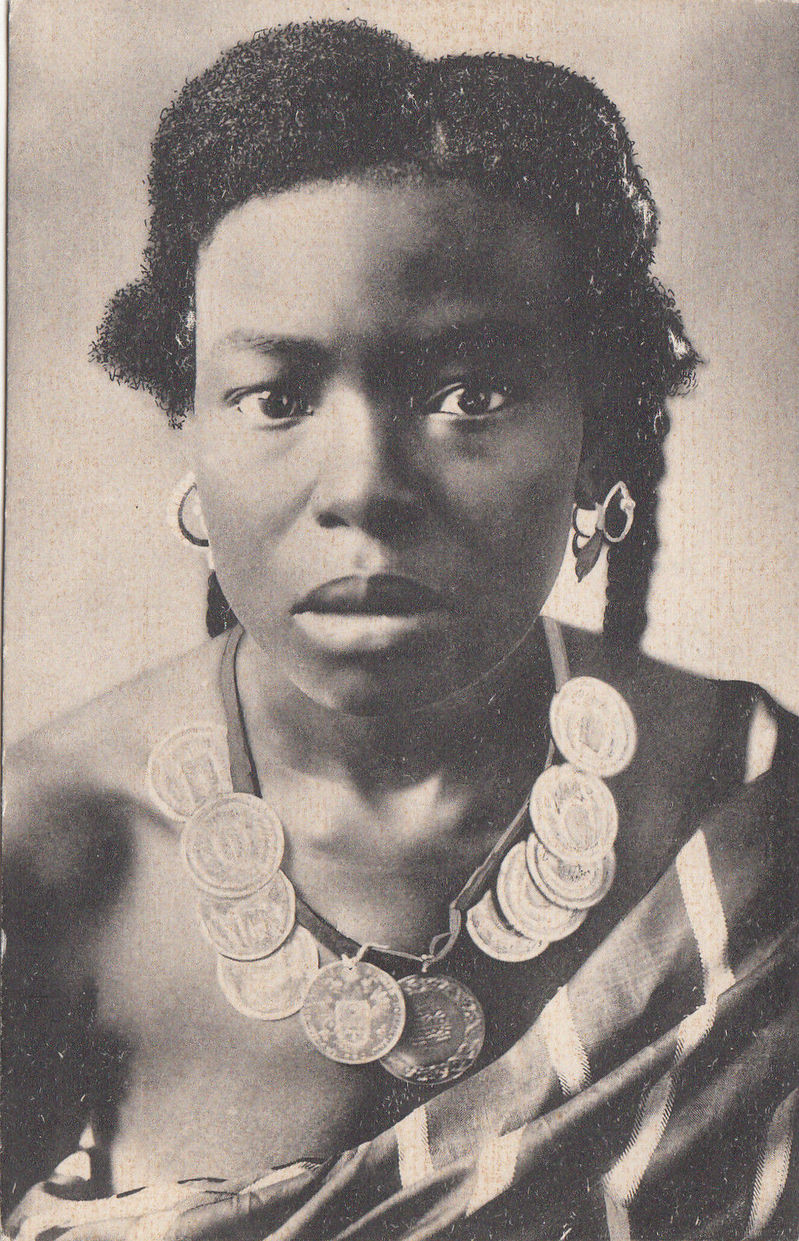 A Young Sudanese Woman
Its many uses are shrouded in the mysteries of religion and ritual; in the beginning it was believed to be used by women for the enhancement of their personal beauty and sex appeal. Later, it became a natural wedding gift where perfume is used for both bride and groom. Because of this, it acquired a reputation as an aphrodisiac, for it was liberally used on wedding nights. BES became widely used at circumcision ceremonies too, where the entire family would heavily scent themselves with their favourite perfume - and that of nearly the whole of Africa.

Perfume is so much a part of the African way of life that Bint el Sudan was used whenever perfume or oil was, when required for custom, religion or hygiene purposes.

In more primitive areas, perfume has the "power" of driving out the "bad man"; Bint el Sudan thus acquired magical properties.

In Northern Nigeria (Sahara), where dry winds and the sun parch and crack the skin, Bint el Sudan pomade (with a glycerine base) is used to moisten and soften the skin; Bint el Sudan also acquired medicinal properties. It is known to make an excellent bath oil and is extensively used as a dressing for the hair.

The perfume is so much a part of the way of life for the Africans who, by tradition spend a high proportion of their income on perfumes and oils, that is has become one of the unmistakable smells of Africa -- here's an extract from Pagans and Politicians by Michael Crowder published in 1959, Hutchinson (London):

"The theatre was packed. I was sitting next to an ample Jollof
matron, a small child strapped to her back.....A strong scent of
Bint el Sudan manufactured in East London perfumed the room
as the curtains rose to the first dance"

BES is by far the biggest and greatest fragrance Africa has ever known. There are, however, other ones that also hold their ground: Lucky Throw; Sasorabia; Arabiana; 20 Fragrances (Yes this is the name of the perfume); Six Flowers; Mogra; Mitra; Onak; Miss Paris - This one is in an alcohol base; all the others are in mineral oil.

On a more personal note, I was born in Africa, Zambia and grew up in Botswana and South Africa, hence my affinity to Africa and its people.

After starting with IFF in South Africa I relocated to Europe. After learning the business, my first assignment in 2003 was to Nigeria. Thereafter, I became a developing-market specialist working in Russia and other developing markets whilst keeping my Africa ties. I have been responsible for the Bint el Sudan brand since 2003.

The first step to success of a fragrance in Africa is its strength. In a hot and humid environment the fragrance has to perform, it has to be noticeable. Therefore sweet fruity and floral notes, spicy notes, as well as gourmand and florientals, are very popular.

The importance of fragrance in Africa is often under-estimated, primarily due to the continent's purchasing power. As illustrated above, however, fragrances' role in Africa is far greater than one ascribed to a fashion accessory; it can become part of the culture - and once accepted, Africa may never let it go.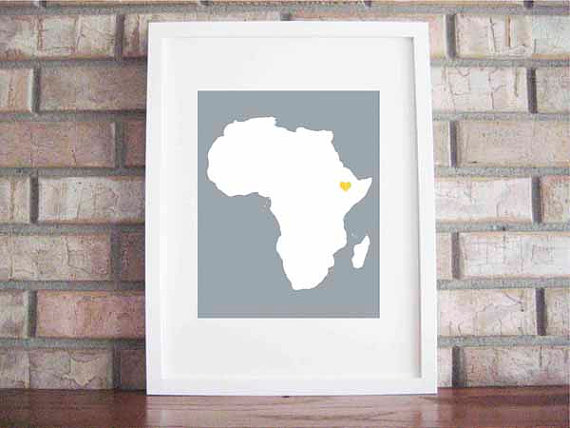 picture sources: eBay; bitalsudan2010.blogspot.com; Etsy: LilyGene (customizable home is where the heart is)