Mona di Orio Chamarré (2009): Perfume Review in Memoriam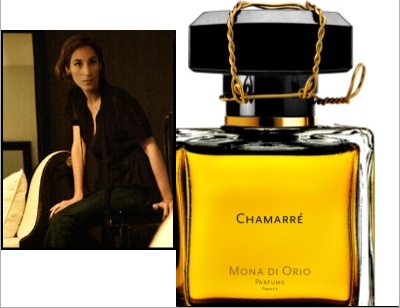 Life is incomplete, interrupted, shortened. I found in my archives this unfinished review of Chamarré, at the time I did the interview with Mona di Orio (1969-2011) in July 2009. I cannot locate the fragrance so I'm leaving it at that. It's not a full review, although there is a sense of (false) closure brought to it. A momentary conclusion.
Re-reading it, I wished I could smell it again as it seems to recall some of the atmosphere of Mon Parfum Chéri by Annick Goutal (2011): iris, plum, and deep velvet.
Parfums Mona di Orio have said that they are planning to reintroduce the fragrances from the original line, one by one....
Top notes: lavender from Provence, clary sage, aldehydes / Heart notes: iris from Florence, Parma violet, Turkish rose absolute / Base notes: opoponax, Cashmeran, ambregris.
It's irisey, fruity, - an unconventional iris-y and fruity contrast - ambery, resinous, pungent with nuances of dry fruits. The first impression is much more hushed and velvety than one might have expected from the title name Chamarré, evoking more the atmosphere of a room in which heavy velvet curtains are scented with a scent resembling l'Heure Bleue by Guerlain.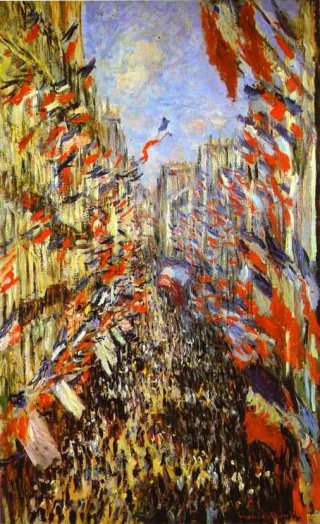 After this overture, an aldehydic lift becomes perceptible and with it, the promise of a golden sparkle illustrating the play of light contained in the word "Chamarré." A thread of citruses acentuates this golden tonality emerging from dark, somber folds. The citrus accord becomes more like a golden spear-head in its single-mindedness.
Then the golden accord shimmers imperceptibly, almost, before returning to the deep folds of the perfume which smell this time like thick velvet curtains brushed with iris and salty prunes.

A sweet and salty ambergris becomes more legible on its own.

If I knew nothing about the name of the perfume nor about anything else pertaining to its intent, I would say that it is a dark-fruity orris perfume with a citrus motif.
There is something in it suggestive of the surface rustling, peacock-y quality of sunshine brushing past military uniforms and decorations on a 14th-of-July parade - today it is a 14th of July - rendered in impressionistic, suggestive touches, but it comes and dies away.

To me, it is a study on L'Heure Bleue.
This is why I asked in my interview with the perfumer what was her connection to L'Heure Bleue. Olfactory memories run deep.
It turns out, it's an early love and imprinted on her mind since she was 15.
Picture: Rue Montogueil by Monet