Perfect Sense by David McKenzie Looks at What Happens when all your 5 Senses Vanish {Movies & Olfaction}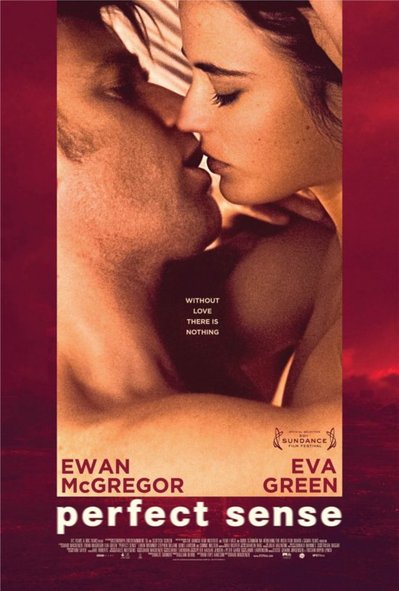 Movies to Watch
A film which might interest scentophiles is Perfect Sense by director David McKenzie which was released last year at Sundance Festival. It was previously titled The Last Word in early press announcements. The story line develops a catastrophic scenario in which an epidemic progressively deprives people of all their sensory perceptions.The first sense to go is smell, followed by taste (they are actually nearly undissociable), then vision, then hearing and finally touch (trailer #2 after the jump)...
The loss of the sense of touch is reported to be the most desorienting one as we lose our sense of being in a spatial dimension.
Ewan McGregor plays the role of a chef, which creates opportunities for more acute observations of the pathological symptoms and human unraveling while Eva Green is a scientist who through other pathways will be yet another priviledged witness of the catastrophe. They fall in love.What is the meaning of love when you know you are in danger of losing all ability to perceive?
I haven't watched the movie yet, just two trailers. It reminds me of a science fiction book whose title I can't recall which was about the imagining of a world in which an epidemic suppresses the sense of smell in the world population.
Watch trailer #2, which I find more crystal clear than the official trailer,