Jo Malone Plum Blossom (2012) {Perfume Review & Musings}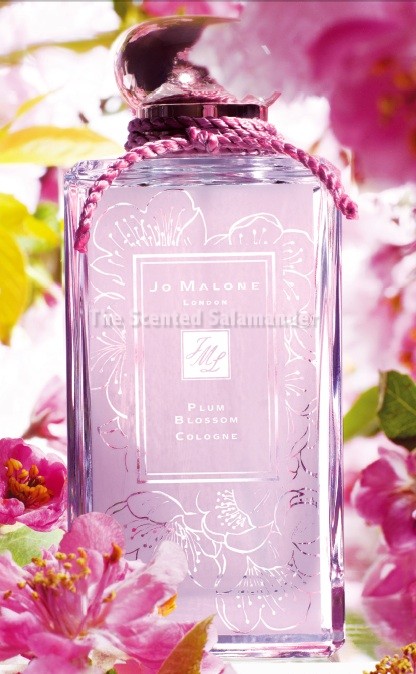 Genre: Fresh & Airy Floral
Plum Blossom by Jo Malone is their upcoming spring entry with the by now requisite theme of spring vegetation contemplation. Last year it was Japanesque with a limited edition Sakura Cherry Blossom, this year it's directing its gaze towards a plum tree opening up its buds.
Perfumer Fabrice Pellegrin supposedly tried to capture the scene. In reality, what he achieved is less an effort at perfume impressionism and more a cross-fertilization of the English toiletry tradition with the French insistence on a sensual, enveloping sillage. Do not expect an ambitious composition. It is Jo Malone's seasonal output. It answers the need for novelty - the concept, the bottle - and proposes slightly changing nuances. It will keep you smelling fresh and good if you do not find the toiletry aspect of the composition too jarring...
How it Smells

This spring perfume is sheer and sparkling with a peony character which soon morphs into a more substantial rendition of a plum accord. The fruity accord is somewhat fleshy, with a few overipe accents and a light creaminess to it. The more substantial nuances soon resorb into a clear, transparent aquarelle in which a peony flower is etched. The scent after that becomes more about the crisp green nuances of rhubarb.
Perfume habitués will have understood where all this is leading. When you read about perfume nuances like peony and rhubarb, it immediately signals a crisp, transparent scent.
Plum Blossom is a clear watercolor of a scent borrowing from the British tradition of soliflore-scented toiletries. It veers a bit too much in my opinion in that direction but without ever crossing the threshold of soapy, a plus or a minus depending on your taste.
The French tradition for fuller-bodied sillages appears in the relatively richer base notes giving it more amplitude. It pulls the fragrance in the direction of a more sophisticated work of fine perfumery. The white vanilla mingles nicely with the previously tart and crisp palette of notes. There is projection. It smells good. It is gently seductive.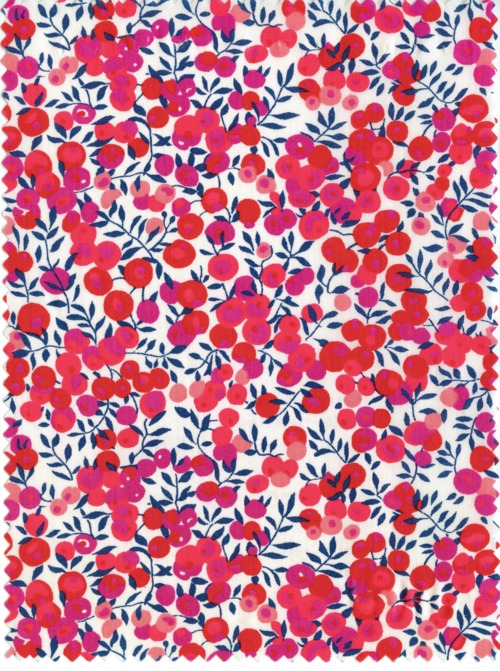 As a limited-edition, you can look at it as an opportunity to wear something a little different, of the moment, while feeling secure in the feeling that it offers the trademark Jo Malone rendition of a Liberty print in olfactory form. It's crisp, fresh, pretty. The bottle is lovely.
Perfume notes: yellow plum, creamy sandalwood, clean, white musk
Available from May 2012
Picture 2: The Liberty Book of Home Sewing