15 Olfactory Facts You Have to Know About Elizabeth II {Perfume List} {Celebrity Fragrances}
Elizabeth II in Germany © Time, Inc/Paul Schutzer
15 Olfactory Facts You Have to Know About Elizabeth II if you're a Scent Buff
1) During Elizabeth II's childhood, her mother's room - i.e., Queen Mum's - would always be scented with fragrant bouquets of roses.

2) A Floribunda rose was named "Lilibet" in her honor in 1953 when she acceded to the throne. It reveals red petals in its budding stage, which then turn to pink as the flower blooms; the flower was noted at the time to have «a pronounced spicy odor »....
3) Her own favorite floral scent is that of the powdery and spicy carnation.

4) There is a carnation note found in L'Heure Bleue by Guerlain, a perfume she is reported to use, according to Guerlain.

5) Elizabeth II - just like Buddhist monks - never eats garlic, for polite social interaction reasons in her case.

6) The queen always carries mints in her iconic leather bag by Launer for the very same reason.

7) Her favorite tea blend is by Fortnum and Mason and is an Earl Grey blend i.e. it is fragrant with bergamot; she has it every morning when she wakes up.
8) Every year, she is offered a bouquet of jonquils on her birthday on April 21.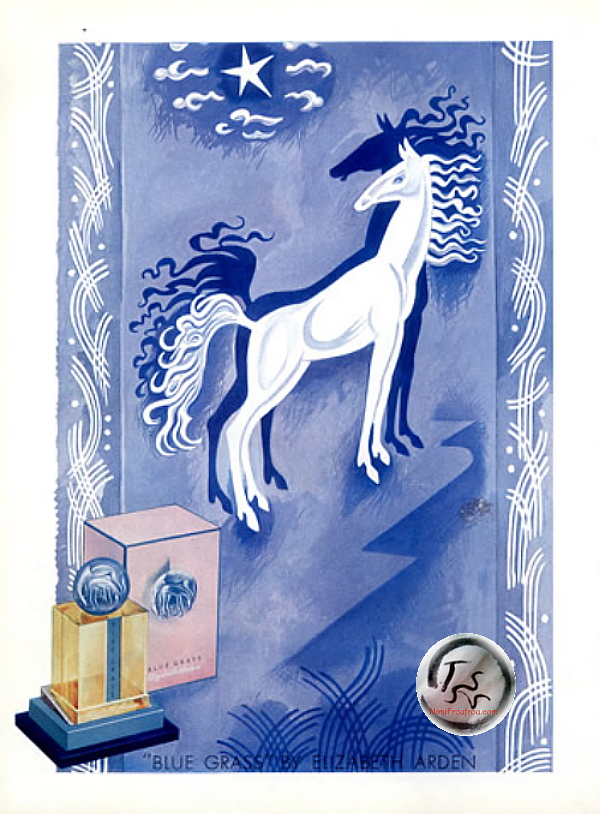 9) The powdery aldehydic Blue Grass by Elizabeth Arden is another one of her favorite perfumes; you can surmise that the Kentucky derby horse story behind it would appeal to the horse lover in her.

10) Aware of the unsettling power of fragrance, the Queen never wears perfume when visiting her young colts for fear they might get overexcited by the scents.
11) Floris perfume house has a special place in her heart; it is the only one which has been granted a royal warrant. The perfume Floris Royal Arms was created in 1926 to celebrate her birth, that of George V's first grand-child. It was relaunched in 2012 under the name "Royal Arms, the Diamond Edition".

(Unless the house has been keeping Malmaison as an exclusive for her, it can only be assumed that the discontinuation of this remarkable carnation composition would feel like a loss.)

12) Norfolk Lavender is grown on 100 acres of HM the Queen's Sandrigham Estate since 1932. The oil is distilled using copper stills imported from France in 1874. A lavender perfume formula created for King George V, her grand-father, helped launch the venture.

13) Elizabeth II was once offered a Baccarat fragrance bottle containing half a liter of a custom blended jasmine perfume which she liked to display on her dressing table.

14) The Guerlain black book of recipes contains the formula of a custom-made perfume for Elizabeth II that Jean-Paul Guerlain used to refill himself.

15) The royal anointing oil used for the Coronation of Elizabeth II in June 1953 was composed with the essential oils of neroli, rose, cinnamon, jasmine, benzoin, musk, civet and ambergris blended in sesame oil.

You can find more royal, historical olfactory facts in "The Story of the Royal Anointing Oil"