Nomad Two Worlds Launch Debut Perfume Raw Spirit-Fire Tree (2012)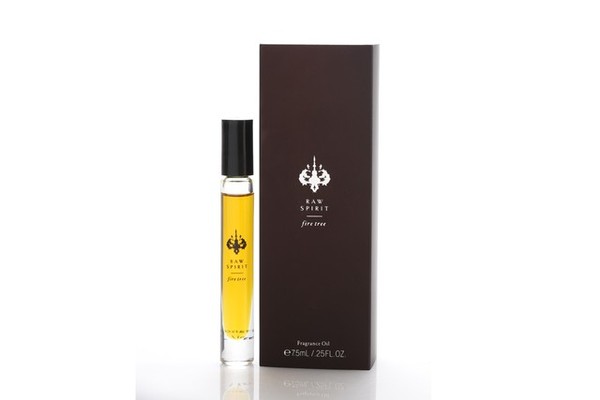 Art and philanthropy project Nomad Two Worlds are launching their debut perfume this month in New York City at ABC Home. Founded by Australian fashion and itinerant photographer James Russell who has an eye for indigenous cultures, it wishes to both publicize and give back to those communities which inspire the movement and its spirit. The limited-edition perfume oil entitled Raw Spirit-Fire Tree sources two essential ingredients from Australia, local sandalwood and fire tree essential oil...
According to Atlas Sea Pearl, the company which helped develop the fragrance together with World Senses,
"The Raw Spirit perfume is based on fire tree and Australian sandalwood oil sourced from Mt Romance Australia. While Essential Oils of Tasmania has a wide range of proven technologies for the distillation and extraction of sandalwood oil, the sandalwood strategy is to purchase distilled oil from producers in the West Australian sandalwood industry that respect the Songman Circle of Wisdom Protocols.
The sandalwood oil is then refined and compounded with a unique extractive process of Fire
Tree (Xanthorrhoea Preissii). "
Russell James said,
"Cultural respect and giving back, directly to that community as well as introducing the beauty, knowledge and relevance of ancient cultures to the modern world is at the heart of all Nomad
Two Worlds, World Senses and Raw Spirit products,"
According to an olfactory preview at WWD offering a first impression of the perfume,
"Comprised of Australian sandalwood and fire tree oil, the fragrance has top notes that are slightly floral, paired with a woody earthiness and spicy heart. James noted that fire tree oil extract — described as a smoky-sweet almond floral — "is arguably the world's oldest love potion," and uniquely adapts to the chemistry and energy of each wearer. "In fact there is a belief held by some Nyoongar people that fire tree attracts like-minds,"
The unisex scent will be available from November 12, 2012 at abchome.com and is priced at $95. Other perfumes and cosmetics are said to be currently in the works.
Via
WWD
; Atlas Sea Pearl; Press release.