Guest-Blogger Carlos Huber of Arquiste:The Sights & Scents of Mexico {Passion for Perfume - Portrait}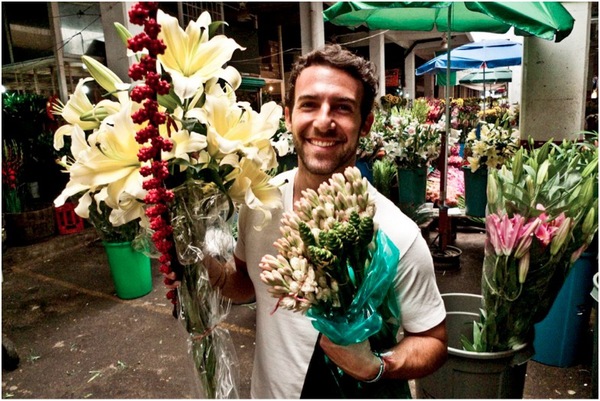 Carlos Huber at a floral market in Mexico
Founder of Arquiste parfums Carlos Huber is an architect with a deep curatorial instinct which he brings both to his specialization - historic preservation - and new venture, a perfume house aiming to bring back to life specific historical moments in time and place, a bit as if we were watching a movie scene, not on reel but in perfume. The Infanta arriving in St Jean de Luz to be married to Louis XIV or the duel involving Pushkin are recaptured in scents.
Arquiste aim in a sense to bridge a gap in our experience, that of the neglected, often unconscious dimension of our relationship to space through the olfactory dimension - time being the dominant parameter in perfumery - although research is ongoing about this invisible sensory contour that shapes our experience of meaningful architecture and landscape helping us feel like we live in it, inhabit it, rather than are just in it. A book like Invisible Architecture: Experiencing Places Through The Sense of Smell by Barbara & Perliss underlines the importance of olfaction in the definition of space. Read after the jump for his own olfactory and visual account of Mexico...
We asked Carlos Huber who is multicultural and a traveller how he would describe the sights and scents of Mexico, a major reference for the house. Here is a panoramic vision of the flavors and perfumes of Mexico.
Arquiste on the Sights and Scents of Mexico by Carlos Huber
What's in the experience of a place? Let us imagine ourselves dropped into a landscape, a city scene, a room. What makes that experience physical and personal? It's our sensual reaction to it--the sights, the sounds, the temperature, the textures, the scents. Our reaction to these characteristics is what binds a place to us; they make it near and dear by connecting a scene with our memory, and subsequently, our heart.
Now, if the experience strikes a chord, the emotional connection can even be… poetic.
The Scented Salamander asked me to talk about the sights and scents of Mexico; I was thrilled, but the task at hand is ambitious. In this case, I'll use my memory as a filter and let my heart guide you through it, helping me make this experience more honest and intimate.
The first thing that comes to mind when I think of Mexico is my hometown: Mexico City, the ancient city that was so mighty the entire country was named for it after gaining independence from Spain. This urban monster is gentle and violent, beautiful and chaotic, old and ever new, and even if I'm far away in New York it is always bound to me, head and heart.
The sights and scents of Mexico City are many:
The traditional restaurants where families return to familiar and appetizing scents:
- Baked breads with sugar, vanilla, and chocolate, plus cinnamon and brown sugar spiced coffee
- Neighborhood taquerias wide open to the street, with the smell of smoky charcoal and grilled meat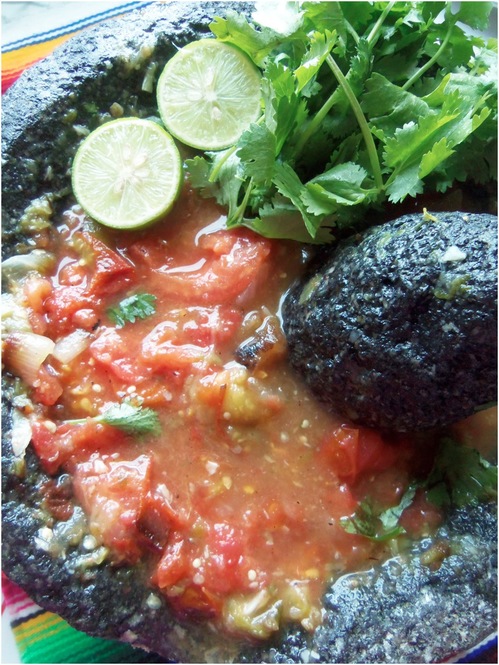 - Fresh salsas with plenty of chopped tomatoes, cilantro, and the spiky zing of onions
- Powdery, nutty, and salty/sweet tortillas
- Limes, limes, limes: The smell of freshly cut limes waiting for you at every lunch table, cutting through the air and opening the appetite.
The city, its neighborhoods and buildings:
- Streets constantly being repaved because of the intense traffic: tar, gravel and dust
- The mineral smell of volcanic stone cooked by the sun in old colonial facades
- Churches full of incense, and the discordant smell of Madonna lilies as you approach the altars (how can this not inspire the odd incense and lily accord of Arquiste Anima Dulcis)
- Cold mornings in parks full of eucalyptus and pine trees
- The pollution of cars, oily food stalls, the crowds baking in downtown streets
- The fresh, waxy smell of sweet tuberoses in flower kiosks and the green, earthy vegetables in markets.
- The little bunches of gardenia sold in street corners around my childhood neighborhood.
Travels around Mexico:
- The salty ocean beach in Acapulco, the smell of a salt-rimmed michelada with ice and lime
- The jungle in Palenque of Chiapas, early in the morning, discovering the ruins as the sun rises. The sweet, wet, mossy earth, and the vegetal, fleshy leaves. This is the smell of the 'New World'.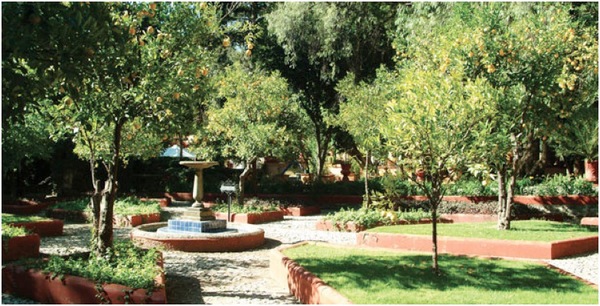 - The orange trees and blossoms in the garden in the Hacienda of San Gabriel Barrera, in Guanajuato; my own love of orange blossom and my affinity to use it in perfumes such as Fleur de Louis and Infanta en Flor stems from this inheritance from Spanish culture.
- The smell of burnt sugar and cinnamon from buñuelos sold in the plazas of towns like San Miguel Allende, Patzcuaro, Morelia, made of yeasty dough with a hint of anise, deep-fried, and then drenched in a syrup of brown sugar, cinnamon, and guava
- The smell of cedar beams and palo de primavera, a tropical wood used in traditional Mexican furniture, in old colonial buildings – this impression is unavoidable to me in the woodiness of Arquiste Anima Dulcis, as much as in Cire Trudon Merida's woody accord.
- The plumeria trees outside of a little stone church in Izamal, Yucatan. Nothing more sweet in the world of flora – the Aztecs and Mayans were right to love it so much (of course, together with tuberose).
- The Heno de Pravia and Rosa Venus soaps in vintage looking hotels in Colonial cities in the "province" (provincia). One dry, herbal and reminiscent of hay, the other a ubiquitous 'cheap' soapy floral that is almost missed…
I keep the beauty of Mexico with me always--it is in everything I do, every project I take on and every experience I carry with me, wherever I travel and whatever I see. My pride in my heritage only helps to fuel the creative fire I feel when creating a new fragrance, and I am happy to have shared a piece of that heritage with you. Thank you for reading!
Postscript:
Carlos Huber wanted to stress the fact that "Flor y Canto" is the scent that, to him, is most reminiscent of Mexico and his childhood. It is extremely emotional because it evokes the flower markets of Mexico City, where the fresh cut impression of flowers is bright, light and mineral...hence Flor y Canto's fresh tuberose which is a completely different interpretation of the usual nighttime feeling of the flower, which is more animalistic, oriental and heady.