New Fragrance Reissues: Avon Soft Musk, Treselle, Mesmerize for Her (2013)
Avon have launched a limited-edition collection of 3 beloved fragrances for the Holidays in star-shaped decanter bottles for an added touch of X-mas-cheer style. Soft Musk, Treselle and Mesmerize for Her have been designed to be perfume stocking stuffers...
Soft Musk: "A light floral bouquet of jasmine, rose and warm musk,"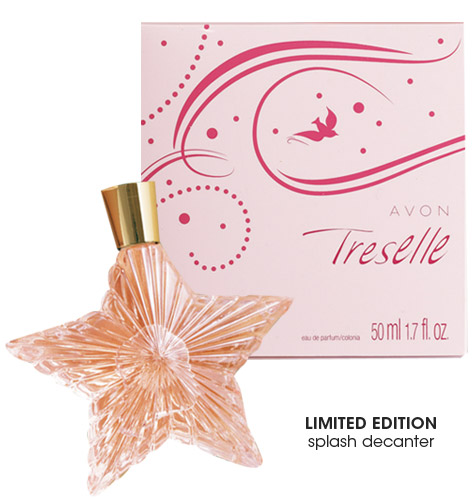 Treselle: "An ultrafeminine mix of precious iris flower and jasmine absolute,"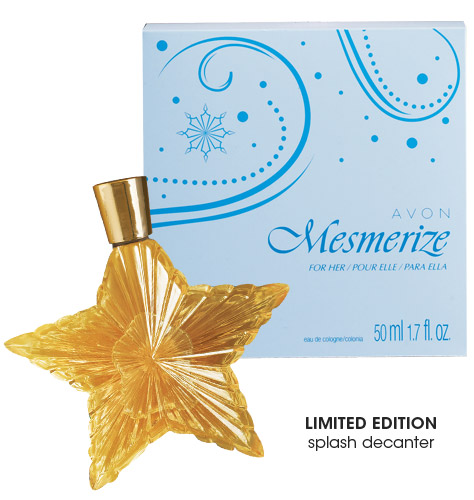 Mesmerize for Her: "a scent of sensual jasmine, rich coriander and seductive sandalwood,"
The concentrations for the perfumes differ; Soft Musk and Mesmerize for Her are Eaux de Cologne while Treselle is an Eau de Parfum, a higher concentration.
These are pre-existing fragrance formulae. Mesmerize for Her was launched in 1992; Treselle debuted in 2003 and was co-created by perfumers Ilias Ermenidis and Alberto Morillas. It is available in the UK in its original bottle; Soft Musk, which dates back to the 80s, appears to be more readily available in the UK than in the US.
Price: $9.99 each for 1.7 fl oz