Laurence Dumont Launch Quatuor of Ouds in Les Senteurs Gourmandes (2013)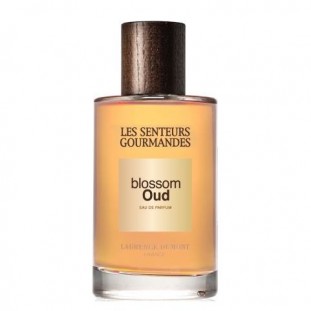 Masstige French perfume brand Laurence Dumont have launched a quatuor of four oud perfumes called Blossom Oud, Black Oud, Amber Oud and Rose Oud in their collection entitled Les Senteurs Gourmandes (Tasty Scents) usually dedicated to capturing very gustatory impressions like that of a blueberry pie but also variations on vanilla, for instance...
Some of you may feel we have already seen too many fragrances with the word "oud" in their names.
On the plus side, you feel how we're living a historic experience, an olfactory mania live, which until a few years ago we could only imagine when we heard about the violet craze which took place in the 19th century.
The series of perfumes is said to be based on oud from Laos described as the "rarest, costliest, and most exceptional perfumery material of this century," - no less.
It is "powerful, dark, mysterious,"
Each 100 ml eau de parfum is priced at 25,50€.