Etro Jacquard (2014) {New Fragrance}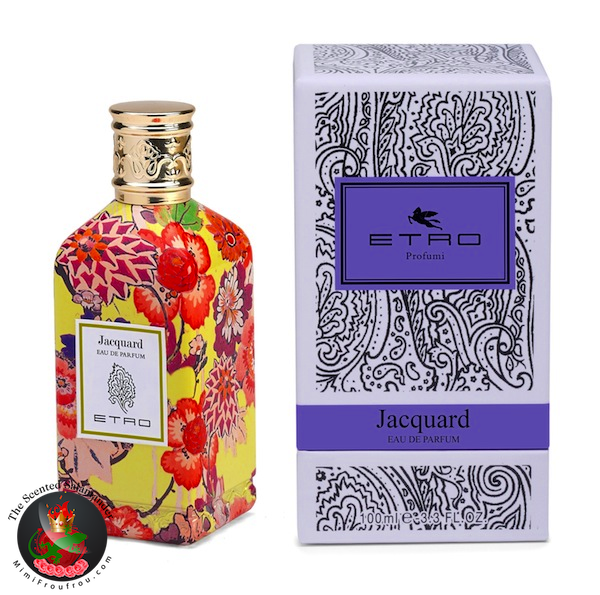 Because Women are Infinite & Multifaceted, Just Like a Jacquard Weave
Italian fashion house Etro will introduce a new perfume from March 2014 called Jacquard, which pays homage to the eponymous textile weaving technique as well as the myth of multivariegated femininity symbolized here by the richly patterned material...
Jacquard is, "A perfume which evokes the desire for exoticism and passion-fueled seduction. It is a scent which becomes the expression of an original and unique personality just as much capable of an unforgettable whisper as of an imperious tone, to create a femininity endowed with infinite facets which enjoys calling an universe of elegance, travels and history, its domain"
Un parfum qui évoque l'envie d'exotisme et la séduction passionnelle.
Une senteur qui se fait l'expression d'une personnalité originale et authentique,
tout autant capable d'un murmure entêtant que d'un ton impérieux, pour créer une féminité aux facettes infinies qui se plaît à évoluer dans un univers d'élégance, de voyages et d'histoire.
The latest Etro fragrance is said to deliver "a myriad nuances and sensations."
The eau de parfum opens on top notes of bergamot, angelica, black pepper and elemi essence with even richer notes to follow says the brand including iris butter, Arabian or Sambac Jasmine and ylang ylang. The base features vetiver, sandalwood, violet, and musk.
Price: 115,95€ for 100 ml.
Via Press release