Keira Knightley & Danila Kozlovsky Smolder in New Advertizing Campaign for Chanel Coco Mademoiselle {Perfume Images & Ads}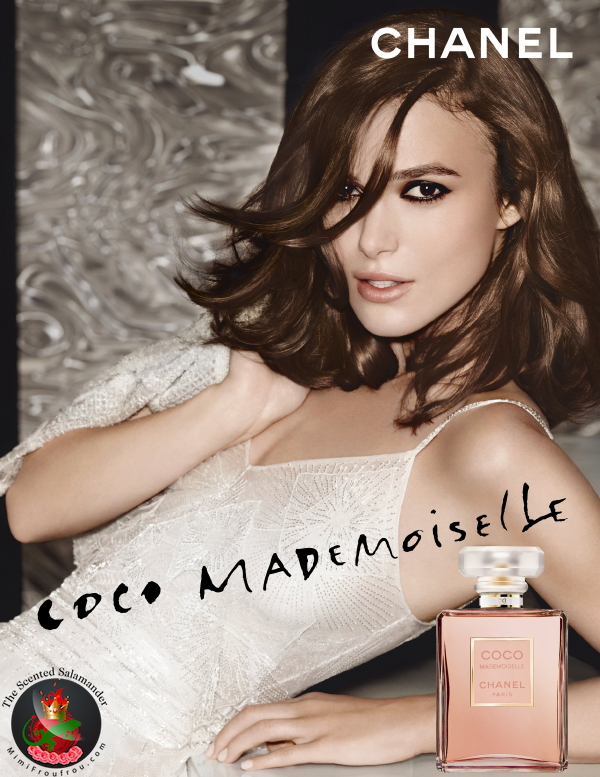 Coco Mademoiselle, Chapter III
Chanel are reminding us with a new advertizing campaign that Coco Mademoiselle is "the world's number one selling fragrance". This ubiquity has a counterpart and it is that the perfume can be associated with no-nonsense, day-by-day world or in other words be perceived as a practical enough "office perfume". Well, director Joe Wright has made sure to pour back some glam factor into the perception of the fragrance in a short film featuring Keira Knightley and Danila Kozlovsky...
The last memorable ad campaign by Chanel was for No.5 featuring Brad Pitt who seemed to be questioning not only the mystery surrounding the perfume but wondering what exactly he was doing there? Maybe, he just talked too much and had too many follow-up questions? Perfume is better associated in real life with silent communication, when seduction is involved.
Ironically, the new fragrance film showcases the song "She's not there" by The Zombies.
Coco Mademoiselle by Joe Wright (2014) - Story Board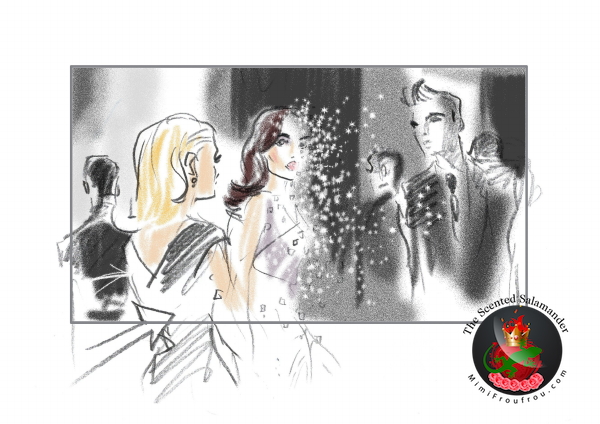 The Moment Perfume Magic Happens - Excerpt from the Story Board
In this new ad film, Knightley and Russian theater and cinema actor Kozlovsky both smolder and connect. Kozlovsky with his exotic looks and chiseled jaw no doubt perfected at the Kronstadt Naval Military Academy from which he graduated, is particularly good at reverberating Knightley's feminine charm and the sense of unspoken mystery around the perfume Coco Mademoiselle. It is here showcased in its most luxurious version in the commercial which is shot with the level of lavishness of a feature movie with a big budget.
So, who is Coco Mademoiselle? She looks like a modern day Mata Hari gliding effortlessly from a 60ish party scene to an action sequence borrowed from a thriller movie albeit colored in pink hues. For Joe Wright, what he has in mind as a female archetype is the fact that as he says,
"I liked the idea of working with her [Keira] in the role of that headstrong Parisian woman for CHANEL. I like the character and Keira portrays her beautifully. Absolutely, yes, she is a muse, she is exceptional, " adding, "When I smell the fragrance, it calls to mind a woman like the one I've been filming since 2006: a bit of a tomboy, but damn sexy."
That Parisian is probably sportier than the typical image we have of the icon.
The crew had to wait for the sun to rise on the Seine to shoot the speed boat sequence in very little time. But you have to do what you have to do in order for the colors of the sunrise and perfume to echo each other, seamlessly.
Via press release