What Christina Hendricks Likes to Waft of in Mad Men {Celebrity + Perfume}
A 60s Bombshell Perfume Redefined
Joan Harris - what perfume does she wear? Christina Hendricks has revealed what fragrance she turns to to get into character to play her bombshell secretary persona in AMC's TV series Mad Men. It did not exist during the 60s, well except for one of its notes...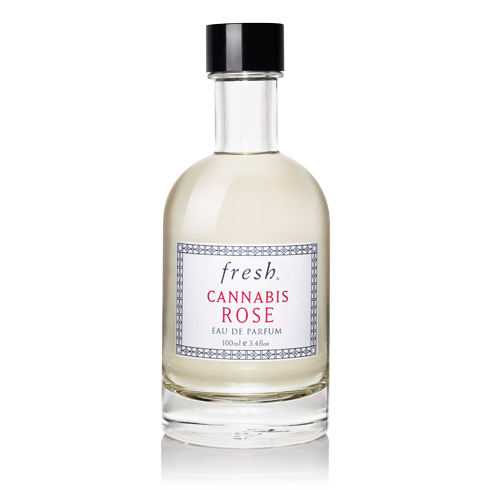 Hendricks says she picked Cannabis Rose by Fresh in part because she realized that Joan is a rose-loving girl, a fact reflected in her recurring sartorial choices of rose patterns. The thespian said,
'Fresh's Cannabis Rose. I spray it on before I go to work. Years ago, Janie Bryant – our show's costume designer – and I began putting Joan in a lot of dresses with roses on them and we realized, Joan is a rose girl,' she explains.
You can read our 2008 review of Fresh Cannabis Rose, when it came out.
It's an anachronistic choice which really shows that Mad Men is about the 60s era recreated for us today living in the 21st century. For one thing, in spite of its Marijuana hint, the perfume represents an olfactory genre called the "neo-chypres" where the mossy base has become lighter even sometimes feels "crystalline". There is also a gourmand nuance.
If Joan Harris might have in an alternate reality worn, say, Madame Rochas, and be tempted by an aldehydic perfume to echo the lacquer in her hair, today she wafts of a more delicious rose than expected.
What did you see her wearing as a perfume?
This is What We Thought might be Answers to the Cologne Conundrum of Don Draper back in 2010
Via Daily Mail; Collider