Clean Summer Sailing (2014) {New Fragrance}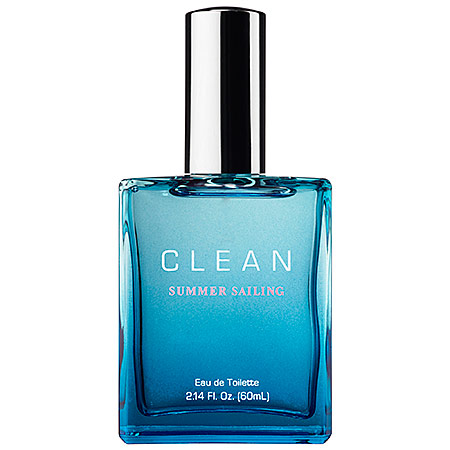 The Scent of Surviving the Elements
Clean have come up with one more twist in the fresh-and-clean niche for fragrances that they and others love. Their new, marine scent is called Summer Sailing. It was created by perfumer Céline Barel of IFF, whose name is unveiled as well, a first for the brand...
"This fresh, aquatic fragrance conjures the saltwater wind during an afternoon sail. Perfumer Celine Barel was inspired by a sunset sail on the open ocean in summertime. She wanted to capture the excitement of sailing to unknown places as the fresh, salty breeze caresses your face with a mist of sea water and the warmth of the sun gently kisses your skin. Discover the desire for an endless voyage on the deep, clean sea."
There is the further precision that the nose invented a "Living after the storm accord"...wow, like the scent of adrenaline abating perhaps?
Fragrance notes include: Sicilian Bergamot, Cucumber Water, Crisp Aldehyde, Living After the Storm Accord, Calone, Violet Leaf, Sea Moss, Musks, White Woods.
Price: $59 for 2. 14 fl oz eau de toilette.