Flowers at Saint Etienne du Mont Church {Perfume Images}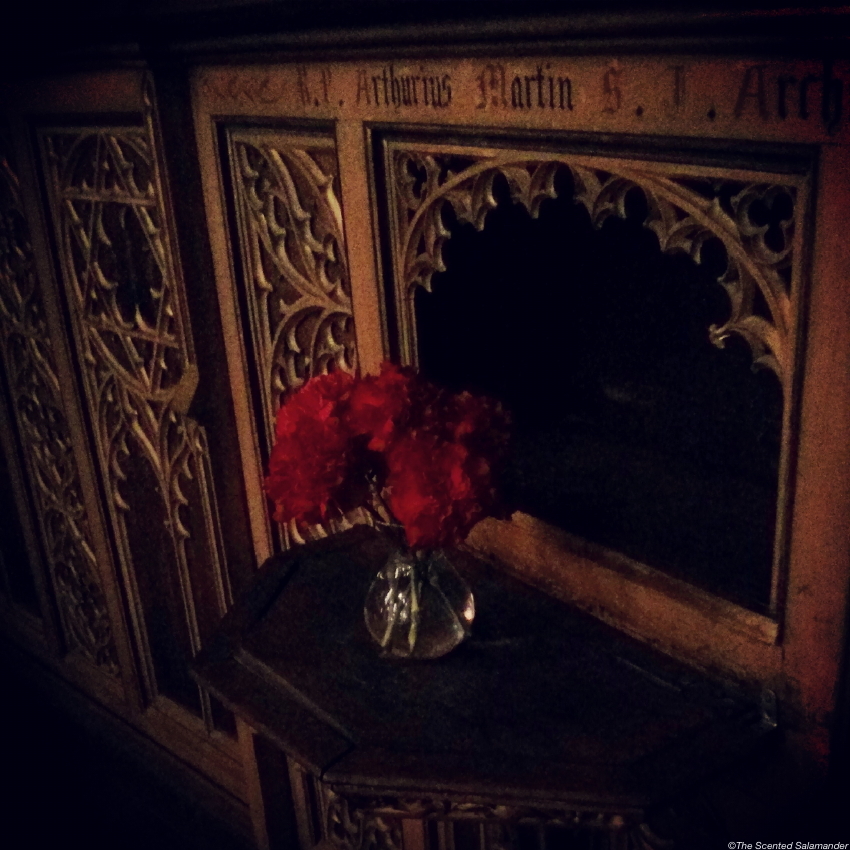 Red Carnations and Ancient Golds © 2014 Chantal-Hélène Wagner
I went to look for some personal inspiration at the church of Saint Etienne du Mont.
There, I loved the way in which the flowers arranged by church members glowed softly in the dark against the backdrop of ancient golds. It didn't smell of anything floral though.
The dominant scent there was that of damp, humid stone. You have to imagine that the flowers have a smell rather than feel it tangibly...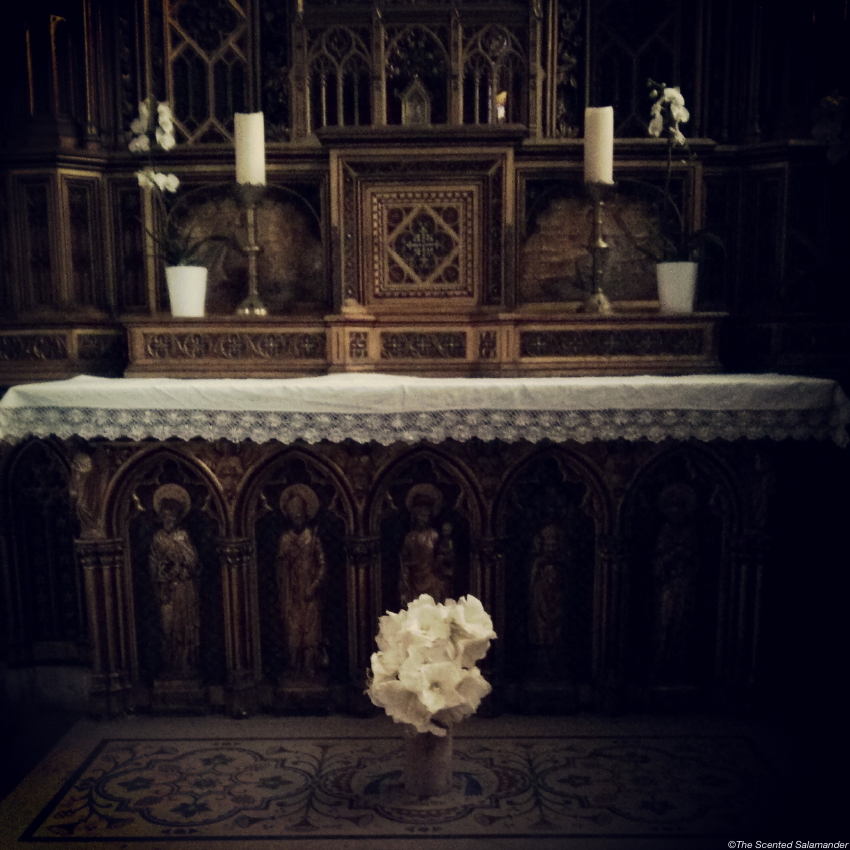 White Lilies Emerging from Darkness © 2014 Chantal-Hélène Wagner
With the champagne-colored light trickling down from high stained glasses, the church was bathed in pale, bubbly yellow light - festive.
Darker corners abounded though.
The whites of orchids and lilies burnt against the shadows, while the reds of carnations felt a bit incongruous.
The play of light and darkness is like smelling an unknown scent for the first time, when clear notes emerge from the liquid darkness.