Knowledge + Love Sets You Apart {Paris Photo} {Scented Thoughts}
Knowledge in Throngs © 2014 Chantal-Hélène Wagner
The air was chilly, a bit.
The bus smelled of Listerine, a lot.
Invisible scents and visible rhythms of the city
A mile-long congregation of students perched on a sidewalk
Discussing, talking, rummaging the world...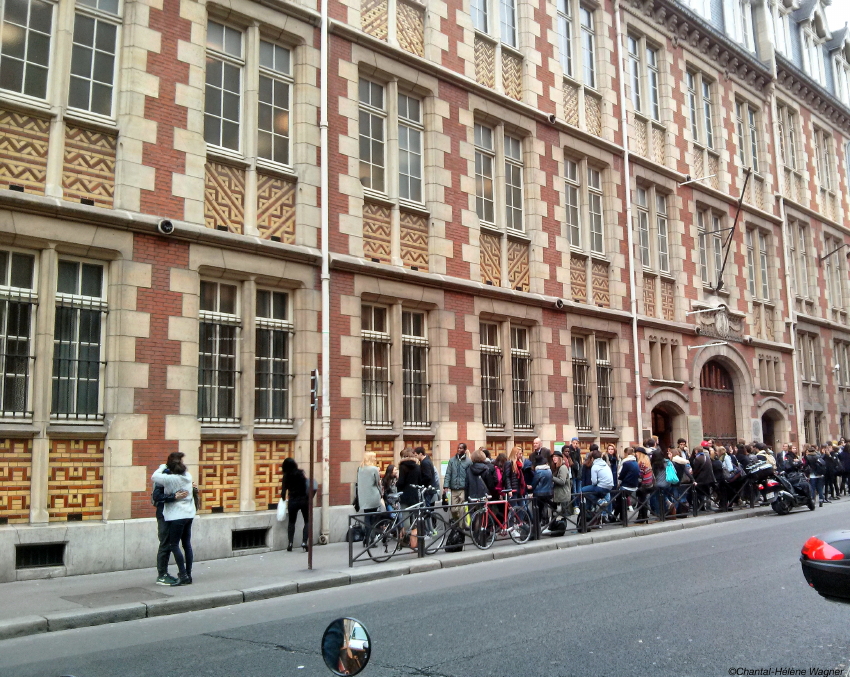 Love Sets You Apart © 2014 Chantal-Hélène Wagner
A couple of in-loves having broken free from the crowd, well not quite
Kissing now. Looking at friends next.
You can imagine the scents you cannot smell
They must be there
Masked by the chilly air.
If it were summer,
You'd get a chance to catch them
Coming from such a long crowd of people
Like a human sillage in motion