Frederic Malle Now Able To Offer 10 ml Travel Sprays...Thanks to Whom? {Fragrance News} {New Flacon}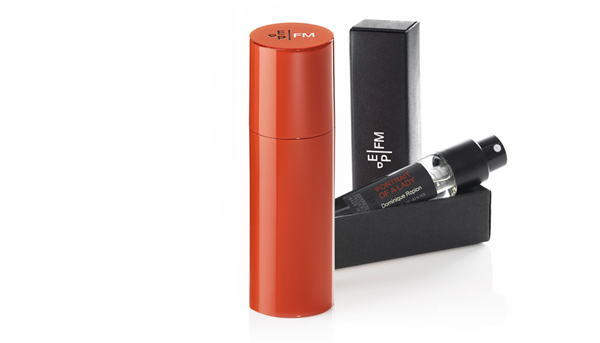 Photo courtesy Editions de Parfums
Niche perfumery house Frédéric Malle Editions de Parfums have suddenly turned more democratic in terms of perfume packaging, and one may well wonder if this is not the first "commercial gesture" offered under the aegis of Estée Lauder Cos. Inc, which are in the process of finalizing the purchase of the brand...
Estée Lauder are known for their popular brand of luxury. They offer qualitative perfumes which always seem to think of the "little guy" or the "little lady".
Founder Estée Lauder firmly believed that anyone can one day want to own a piece of luxury and earn and save towards that goal. It's an understanding of luxury as an exceptional moment rather than as a 24/7 way of life.
Editions de Parfums are known for their elitism mitigated by accessibility. In their beginnings they oversaw a generous sample program which enabled potential customers to receive two 5 ml spray samples to try a pre-selected juice thanks to a questionnaire - which has remained the same and is still visible on their website. This was short-lived as it probably was not commercial enough of an option. The house's perfumes are costly but Editions de Parfums are not one of the most expensive niche perfume brands although many will agree that they are one of the very best in terms of creativity and quality. Recently however, they decided to go haute parfumerie with a perfume fit for a sheikh, literally, The Night, which is their most expensive one ever. This announcement therefore mellows their image as successful niche perfume houses tend to augment their prices more and more and tend to be tempted by the sirens of classical, rich luxury forgetting their legitimacy as art-focused, creative brands to start with.
Photo courtesy Editions de Parfums
So far, the easiest way to procure one of their fragrance compositions was to buy a set fo 3 x 10 ml travel sprays for 90€. On December 16, the brand announced on their Facebook page that they were happy to make available individual 10 ml travel sprays (36€) which they recommend using with their bakelite travel sprays in red or black (30€) (shown above), or with the Pierre Hardy metallic travel sprays which are artisan-painted and limited to 1500 copies (200€).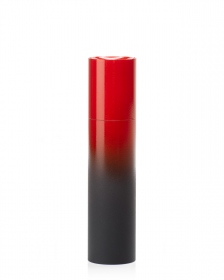 Photo courtesy Editions de Parfums
For people who were wondering what might ensue after the merging with Estée Lauder Cos. Inc, this might be a sign that more good quality perfume will be more easily available to the wider public. We hope that only some incorrigible snobs will complain about this prospect of a greater democratization of the brand.
Smaller perfume packaging is on the rise though in general as more brands are offering 30 ml bottles at entry point levels. Some experts might tell you after a glass of wine or two that this is actually the optimal way to keep your perfumes fresh: think small and precious, and in fact buy small.