Patch NYC Introduce Debut Cologne Collection (2014) {New Fragrances}
Courtesy photo ©Patch NYC via Facebook
Boston and New York based vintage lifestyle & decor brand Patch NYC, founded by designers Don Carney and John Ross, have issued a debut collection of 6 colognes in collaboration with the Soap and Paper Factory...
The perfumes are offered as resolutely and "truly" unisex, blending masculine and feminine elements. They are inspired by the ink drawings of animals and pieces of clothing of Don Carney which are also visible on plates by Astier de Villatte. John Ross takes care of the calligraphy and packaging.
All 6 fragrances are labeled as eaux de Cologne ($47 for 4 fl. oz).
Stag
Siberian fir, cilantro, citrus and a touch of raspberry make this one of our most popular scents.
Bear
Green fig, cedar, vetiver, raspberry and amber wood create a scent that is plush and lush with a honeyed flourish. A rich scent that is as sumptuous as a long winter's nap.
Pipe
Vanilla, bourbon, cognac, tobacco and patchouli blended into a scent as soft and mellow as a worn leather chair.
Skull
Black tea, anise, basil and citrus create a captivatingly subtle and surprising scent.
Owl
Sandalwood, tobacco and vetiver are combined to create a scent as elusive and wise as the night owl.
Fedora
Citrus, vetiver, nutmeg and patchouli recall a circa 1920's debonair gent strolling the countryside.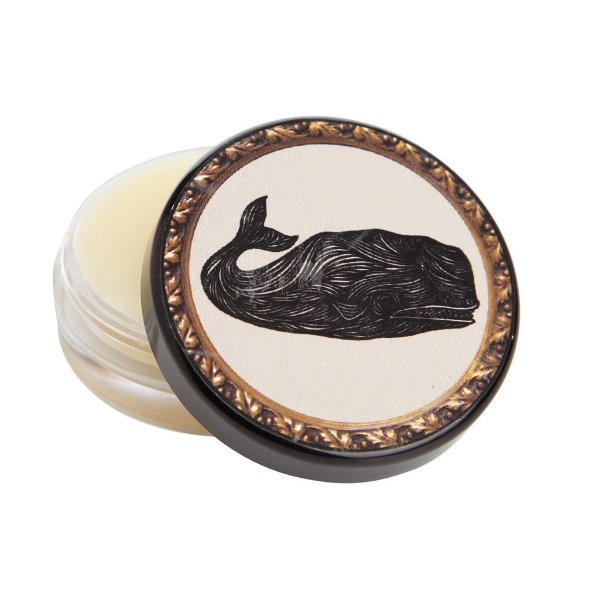 They also offer a range of solid perfumes ($22) with these scents plus other ones like for instance Whale below. Fragrant candles are also available.
Whale
Orange, patchouli, basil and jasmine create an olfactory sensation as complex and vast as the ocean.