Jo Malone Oud & Bergamot (2010): An Oudh Mousse {Perfume Review & Musings}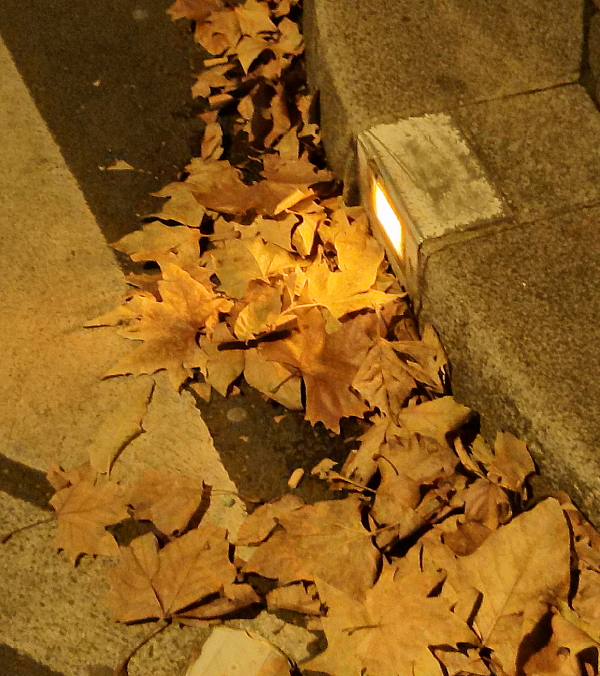 Photo © 2014 Chantal-Hélène Wagner
Oud & Bergamot by Jo Malone opens on a sensual skin note which makes you think of ambergris most of all, at first. Un air of déjà vu strikes the nose: of course; without wanting to over-interpret, what is apparent in this pairing of West (bergamot) and East (oud) is a study of Eau des Merveilles by Hermès. Does this mean that perfumer Christine Nagel, its author, was as early as 2010 setting her sights on the house of Hermès where she is now a colleague of their current in-house perfumer Jean-Claude Ellena since 2013?...
The brand's intent is,
"a fresh and modern interpretation of oud thanks to the addition of crisp bergamot and an orange-granite accord which includes natural extracts of orange and lemon."
Before we talk of oud plus bergamot, we must say that we smell ambergris plus orange - a contrast found in the beautiful Eau des Merveilles. Lest there was a mistake, I check the silvery label on the bottle. Maybe Jo Malone sent an upcoming Ambergris & Orange Cologne by mistake? The typography flashes back the 100% accurate information with its dark lettering on a silver background: "Oud & Bergamot".
But where is the oud note? Is there too much noise in here and is this why I can't "listen" to it? I turn off the heating fan, which might have been a good idea to recreate the conditions of a dry and hot desertic weather for smelling a perfume said to be a hit in the Middle East markets, but maybe it is preventing me from smelling the perfume with the necessary focus.
Really, this oud is elusive. Is it perhaps one of those "slow-burn" compositions, playing a waiting game with your senses? Are we ready yet? Is it ready yet? Is it going to unleash its domesticated/undomesticated oud folly?
Just like for follies in the 18th century - and we know that even more today in 2014 than in 2010 - every discerning nose is supposed to construct its own oud folly nowadays.
A camphoraceous nuance appears furtively and timidly. At long last, the bergamot makes an entrance on its own as if it had hid in the "orange granite" accord which is featured in the composition. The ambergris becomes slightly oud-like as something thicker can be felt, more resinous, blacker and a bit weightier. But the scent of ambergris dominates with its nuances of fish market selling dry, powdery goods under fish nets drying in the sun.
The bergamot is not very prominent on its own, albeit more and more discernable. It is more present for a fruity and very understated "cologne" effect - with a chypré suggestion.
While you are still waiting for the advertized oud and bergamot pairing to make a stronger show, you cannot help but notice the overall personality of the scent which is consistently elegant in a casual, slightly nonchalant way and low-key manner.
Photo © 2014 Chantal-Hélène Wagner
Casual; nonchalant; discreet, those are the ingredients of a certain Parisian idea of elegance for everyday life. Oud filtered through this prism has become inordinately quiet and reserved in contrast with its usual reputation of being wild and hard-to-tame.
This brings us back to Christine Nagel, the perfumer. It reminds us that she once said that what she likes about her work is "taming" perfumery materials, making them sit in the circus ring of her bottle. One of the difficult aspects of perfumery composition is controlling all the effects of one ingredient, then of that one ingredient in relation to others. Unpredictability can be beautiful, as in those nuances that escape the will of the creator but nevertheless make sense in the end. In art, there is room for accidents that nevertheless remain accepted because acceptable in their meaning, adding an extra layer of complexity to a work.
It seems that Nagel has applied this lion-tamer personality trait of hers to this opus and perhaps in doing so has overtamed the oud making it lose its animal nature. If you pin down a butterfly to a board for display, can you say that you have tamed it? Isn't it more that you killed it even though you captured its beauty?
Are you looking for a de-fanged and de-clawed oud?
Even though the promised bergamot insinuates itself again and even though there is a vague, trembling and tenuous impression of oud, the overarching impression is that ambergris is more present than its Middle Eastern counterpart, oud or agarwood. The latter surfaces from underneath it in the more medicinal and camphoraceous hints you can guess at.
Because this is a bit perplexing, I decide to go a step further. I decide to use a trick I have up my sleeve for smelling more subtly. It's a secret of the trade of perfume blogging I've discovered and am not disclosing. Thanks to it, I can smell the perfume again with a new perspective. The oud is more obvious creating a subtle and interesting accord with bergamot, with inflections of orange, but the ambergris does take over after a while. What appears manifest also more centrally then is the anticipated Shalimar quote.
In 2010, this was a first attempt at pairing the Citrine brightness and sensuality of bergamot with the petrified-wood darkness and sensuality of oud. This year, & Other Stories have just had the idea to do this again with Arabesque Wood. You expected a Shalimar by Guerlain in a new guise as "Oud & Bergamot" read like code for "oriental" and the bright/dark contrast typified by Shalimar. Instead you get an entry point into the perfume via Elixir des Merveilles by Hermès. But then it must be said that even if "Oud & Bergamot" is a bit of a misnomer due to the Jo Malone institutional habit of naming their fragrances after two main ingredients, the composition in the end smells very to extremely good.
Nagel has elected to refine the concept to the point where it dissolves into abstract elegance and skin-smell. She has tamed the oud to the point where it loses its individualistic personality to contribute to an elegant whole and ideal skin perfume which becomes quite feral and animalic, like an after-thought, a long time into the drydown. For those who want to smell the smoke of oud alone reaching up to their nostrils, they will need to turn to more potent and brutalist potions. This opus on the other hand is examplary of an abstract yet elegant and sensual oud.
Going back to this earlier release has made me realize that Nagel has concocted an early modern oud perfume which is no slave to "taste" trends. It is an oudh perfume with a critical distance from the exotic, ingredient-focused dimension of oud. I don't see it as an oud on a budget. It is really an aesthetic choice, even though it is possible that it was encouraged by economic considerations. But it does not feel this way. This is what a mousse is to a pudding in the world of cakes. Of course, you may love both, depending on the moment. Shalimar was said to be a perfume rather than a vanilla custard, the creator of No.5 by Chanel, Ernest Beaux, famously said. Just know, dear reader, that this is an oud mousse, i.e., it's learned that lesson too from Shalimar.