Woman with Turban ~ Femme avec Turban (2015) {Paris Photo}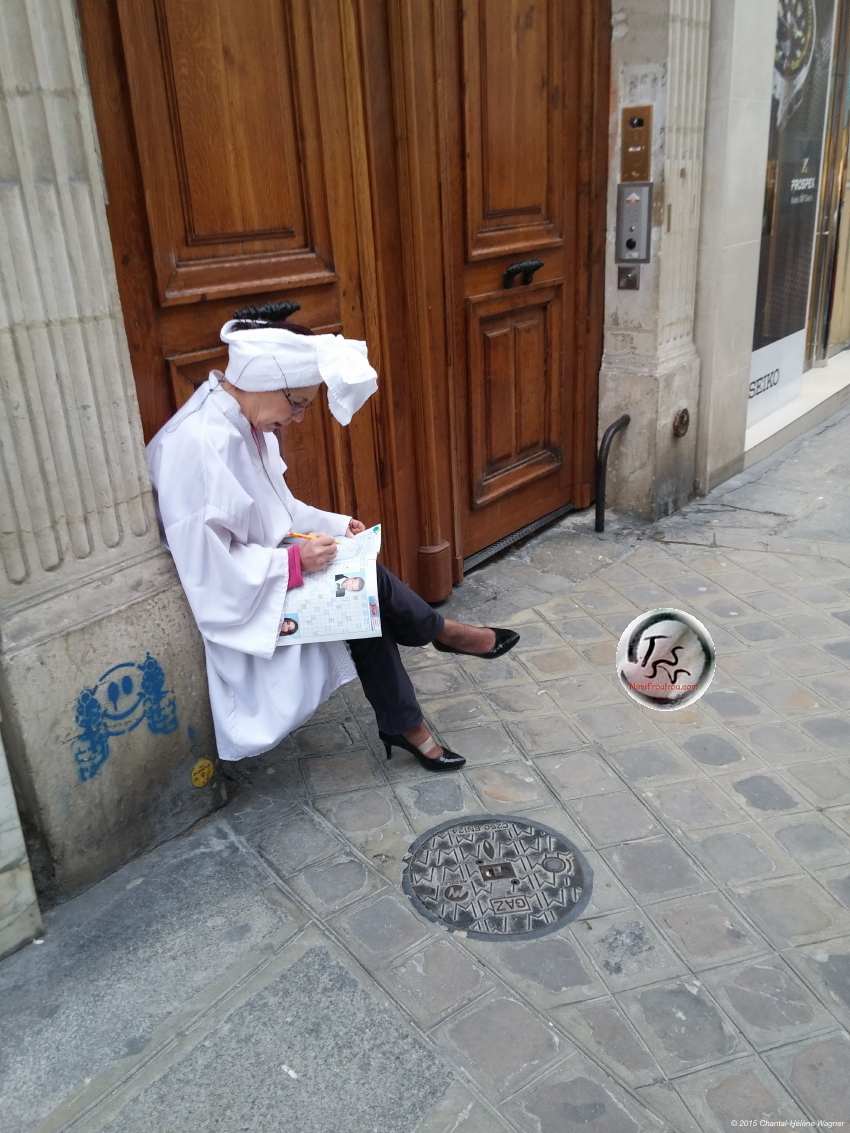 Woman with Turban ~ Femme avec Turban © 2015 Chantal-Hélène Wagner
What I am reminded of when I happened on this scene in Paris - it was not as easy as it sounds - was how, in another corner of the world, in Kathmandu, I first experienced as a child watching beauty rituals being conducted on the streets, in the open air...
Women would get massaged on the cobblestones shortly after a pregnancy. Kids would get khol put into their eyes to guard them from flies. It was sensing for the first time, the differences which exist between the private and social spaces and how those can be different in other cultures.
In Paris, beauty rituals and practices can be seen sometimes out in the open in some contexts but they seldom are as freely experienced as with this woman doing crosswords after having stepped outside of a hair salon and sitting on an antique piece of iron harking back to the era of carriages. Next to her, a contemporary graffiti shows the different historical layers of the city.
She probably wanted to escape from the fumes of the salon, looking for a breath of fresh air. While interesting, the scents of a hair salon can be headache-inducing.