Hookah Smokers - Smell & Shoot Series {Paris Photo}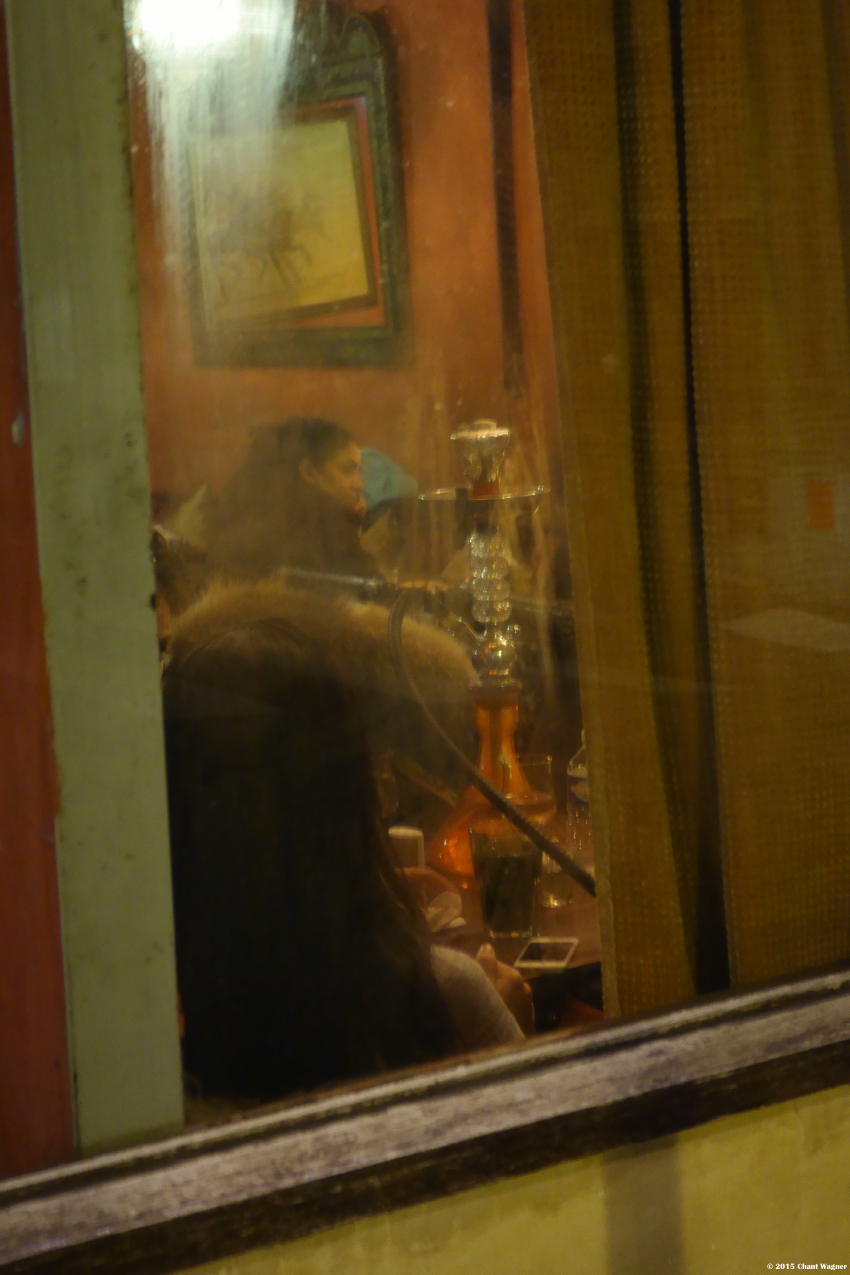 Hookah Smokers, Paris © 2015 Chant Wagner
Smell and Shoot Series
In Paris there is a place which is my personal triangle of the Bermudes olfactorily speaking because very often as I walk by, I smell a vanishing smell of either confectionary raspberry jam or licorice....
It's incongruous, intense, delicious, and mysterious. The scents come in a form of hot laundry vapor, except it abounds in gourmand molecules instead of white musks. They seem to spill into the street from a subterranean source, which has proven impossible to locate with exactitude so far.
Yesterday, as I was once again hitting upon the street scents, I had to stop and look harder with my nose. It smelled of that iconic, gooey raspberry jam hidden in Pierrot Gourmand lollipops. It also smelled of chewy, caramely licorice, like licorice au lait instead of café au lait.
This is an intimate area - I am aware of it - contained in between my former primary school and an ancient Russian and Soviet bookstore, now defunct, which is also a place of intense olfactive memories for me (more of that another time). I, however, never smell other aromas than those two candied ones. I'm pretty certain they are not imaginary.
Like in a children's tale, there is, it seems, a secret candy factory or kitchen working in the Paris underground whose silent yet odoriferous presence can be felt when you brush by the basement windows.
The twist yesterday was that I suddenly thought for a few moments that the smells might have actually creeped out from a hookah lounge on the other side of the little street, instead of from an invisible candy factory. Tobaccos, and shisha in particular, are scented with all kinds of flavors nowadays.
I haven't found a positive answer to my initial puzzle, yet. Meanwhile, I decided to shoot.