36, Quai des Orfèvres I, II, III on April 27, 2016 {Paris Street Photo}
36, Quai des Orfèvres I © 2016 CHANT WAGNER - The press corps awaits for news of the once most wanted man in the world by the heavily armored BRI fourgon on April 27, 2016
On April 27, 2016, Paris police headquarters were busy ensuring that the transfer of Salah Abdeslam from Belgium was carried out with a maximum of precautions...
36, Quai des Orfèvres II © 2016 CHANT WAGNER - An insider looks on
An armored vehicle of the BRI or Brigade d'Intervention et de Recherche was parked in full view in front of 36, Quai des Orfèvres. Members of the unit appeared and disappeared.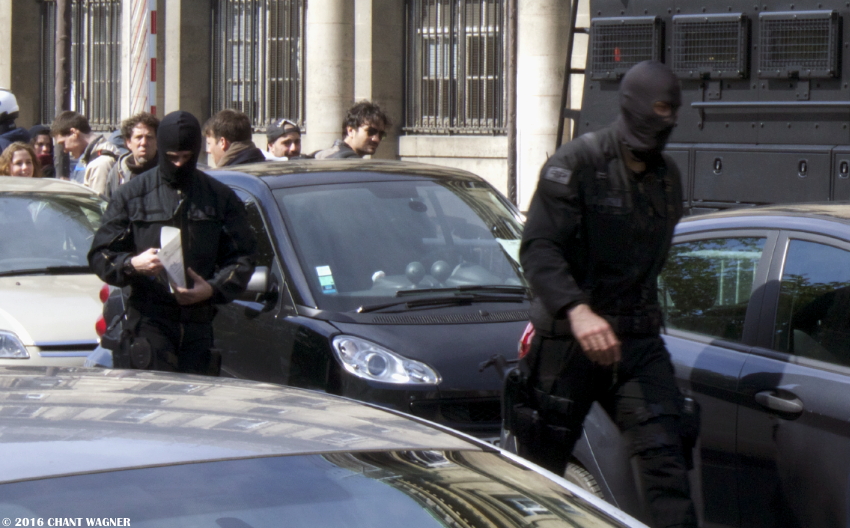 36, Quai des Orfèvres III © 2016 CHANT WAGNER - BRI members leave the building
Since several types of cars were used as decoys, you could not tell exactly what was going on except for the fact that the sole living terrorist responsible for the November 13 carnages in Paris was now in the hands of the French justice system.