Symrise Perfume & Flavor Company Opens Parsian Center in Iran {Fragrance News}

Symrise Inaugurated their Parsian Site Today in Tehran
Germany-based fragrance and flavor company Symrise inaugurated a new site in Tehran, Iran today described and named as the Parsian Site, to strengthen business and research ties with the Iranian market, one of the 20 largest in the world, at a time when the country is starting to open up more to foreign business - and after more than 40 years of ongoing relationship with Iran uninterrupted even by the Iraq war...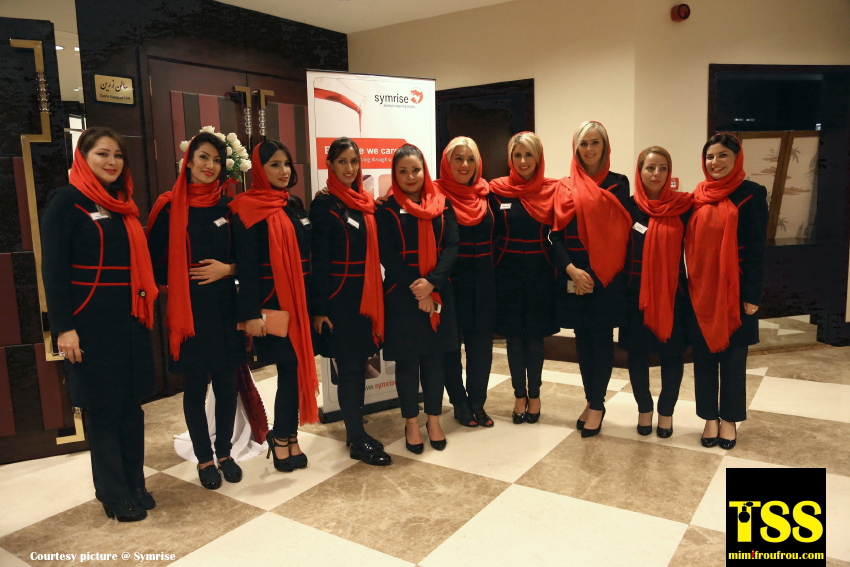 Members of the Symrise team in Teheran.
The Parsian Site will dedicate its efforts to developing the sectors of Scent and Care and Flavor and Nutrition in closer proximity to Iranian customers. The Site is seen as an outpost, which while located in the Middle East region, will also have exchanges with Eurasia - including Russia - and facilitate business expansion towards Asia.
Symrise CEO Dr. Heinz-Juergen Bertram (right) and Managing Director of Symrise Parsian Mohammad Faieghi during the official opening ceremony.
Dr. Heinz-Jürgen Bertram, CEO of Symrise AG, said,
« Having our own site in the region underlines our dedication to Iranian customers and this attractive market. We are thus a step ahead of many other international companies. Iran's location between Europe, Russia and the Persian Gulf States makes this country an important trading hub. This opens a variety of trading opportunities for the future - also with Asia. »
Mohammad Faieghi (M. Sc. Eng.) Managing Director of Symrise Parsian said,
« The population of roughly 80 million is well educated with a healthy demographic distribution of 50 percent under the age of 30. There is a lot of demand for products such as high-quality perfumes, cosmetics and foods that conform to leading global standards. The total market potential in this area is estimated to be more than € 100 million, »
The opening ceremony was held on April 14, 2016. German ambassador Michael von Ungern-Sternberg gave the keynote address. The Board of the German Chamber of Commerce and senior representatives from the German consulate were also in attendance.
Via press release