Norell Elixir (2016) {New Fragrance}
Norell Elixir Eau de Parfum
Norell will launch a new, more intense version of Norell EDP called Norell Elixir Eau de Parfum...
Parlux Ltd. which helped develop the fragrance, turned to the following quote by couturier Norman Norell to justify a bigger scent for big nights,
« If you're going to go out at night, for heaven's sake wear something that explodes and goes pow." - Norman Norell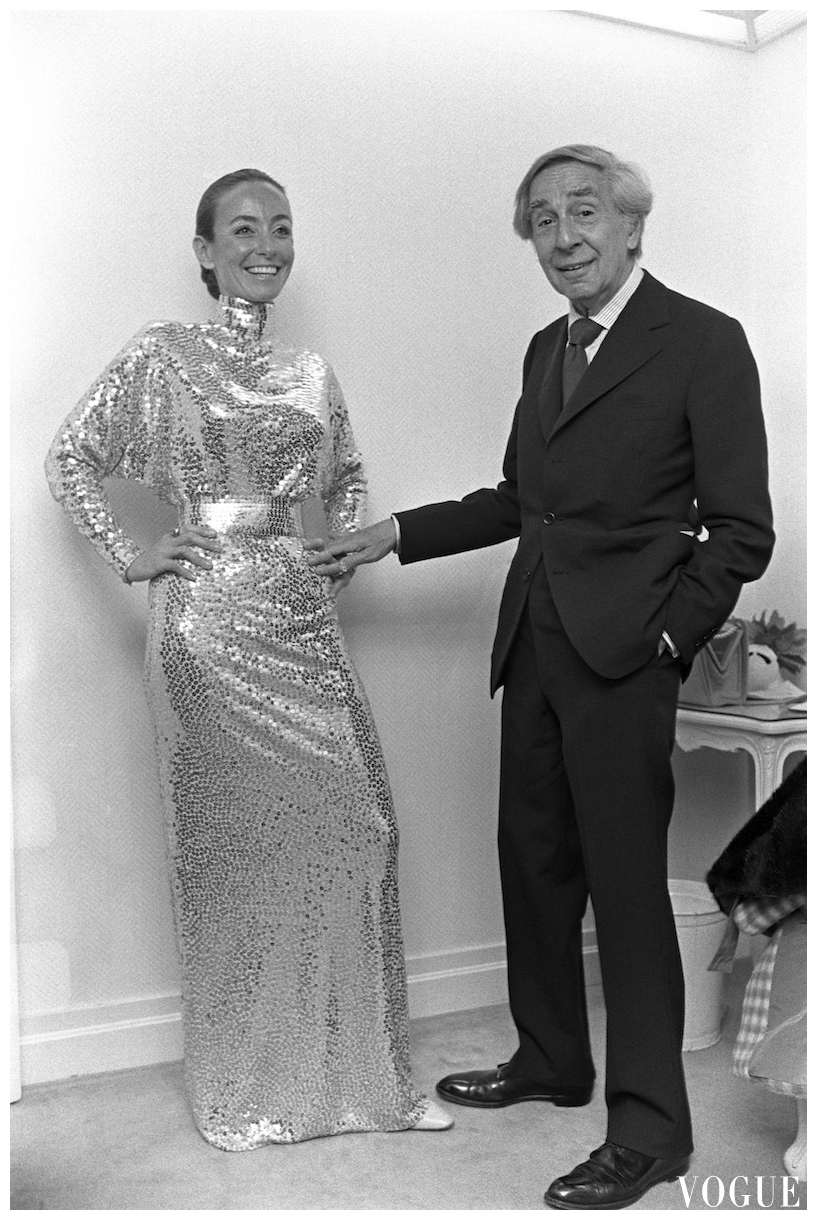 Norman Norell at Vogue with a model wearing one of his trademark sequined dresses in 1972
The composition is signer by perfumer Céline Barel of IFF. She is the one who worked on the previous modern adaptation of the original Norell.
The fragrance pyramid is described thusly by the brand,
TOP
Mandarin Italy, Peruvian Pink Pepper and Prune
An extravagant accord of juicy Mandarin and Plum blended with an evocative Peruvian Pink Pepper that gives an enticing spicy vibrancy.
MID
Indian Tuberose, Jasmin Absolute Egypt, Pimento Berry
No other flower but Tuberose - heady, carnal and voluptuous - could represent the heart of this Elixir. Highlighted with strikingPimento Berry, this duo of Passion and Fire lends a timeless decadence.
BASE
Benzoin Resinoid, Crystalized Patchouli, Sandalwood India
A narcotic trail of special Crystallized Patchouli that is simultaneously cool and warm, primal and tenacious. It is wrapped in creamy Indian Sandalwood and the alluring sweetness of Siam Benzoin.
EAU DE PARFUM 3.4 FL. OZ. / 100 mL $150.00
Norell Elixir will reportedly be available exclusively at Bergdorf Goodman in New York and Neiman Marcus nationwide in the Fall.
Source: Parlux