Drew Barrymore Flower Sunshine (2016) {New Perfume}

Drew Barrymore Sunshine Eau de Parfum
Actress and beauty entrepreneur Drew Barrymore released a new fragrance for women called Sunshine under her label Flower Beauty...
The edp is said to smell like sunshine in liquid form. It's a bright citrusy floral composition.
Juicy Clementine, Lady Apple, White Freesia are in the top; Yellow Peony, Pear Blossom, Jasmine Sambac constitute the heart of the perfume; Golden Amber, Sweet Cassia, Clean Musks make up the base.
For Barrymore fans, it won't escape their attention that the thespian is known for this famous quote of hers, which you can find on GoodReads :
"Daisies are like sunshine to the ground."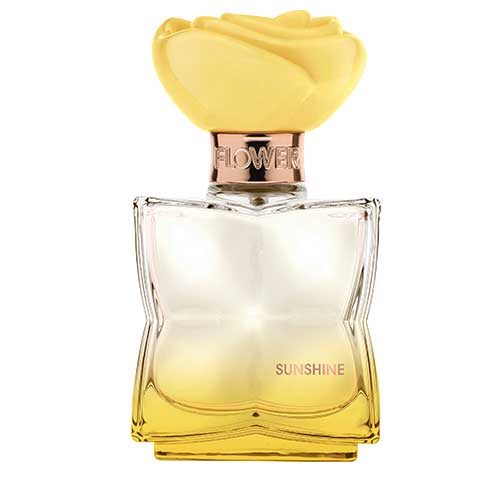 And here is what she has to say about happiness - also on GoodReads,
"I am fundamentally happy. Everyone has experiences that makes them cynical, jaded or unhappy - you just have to fight those things off. I have totally emotional days when I cry and get insecure. PMS weirded out, doomed and tragic. I mean, I'm definitely not just a lollipop, happy in the wind girl. I'm human just like everyone else, but I think that it would be tragic to be on your deathbed and think, 'I could've I should've.' That gets me out of bed everyday. I can't even last like an hour in bed in the morning. I have to get out there and live."
It sounds like Drew decided to bottle some of her life wisdom.