Sarah Jessica Parker Stash SJP Comes from her Secret Stash (2016) {New Fragrance} {Celebrity Perfume} {Perfume Images & Ads}

Sarah Jessica Parker Stash SJP Eau de Parfum Comes from her Secret Stash
Actress Sarah Jessica Parker released a new pillar, unisex fragrance called Stash SJP, a composition long in the making. The thespian is known for her genuine love of scent and predilection for mixing her own idiosyncratic blends. Her debut perfume Lovely by Sarah Jessica Parker was an instant classic but it was also quite heavily edited keeping the musk SJP loves but letting go of the rough edges she enjoys too...
With Stash SJP eau de parfum the beloved, popular incarnation of a New York urbanite with a weakness for fashion and journaling, is going back to the drawing board bringing some of the shut out notes she wanted to include from the get-go.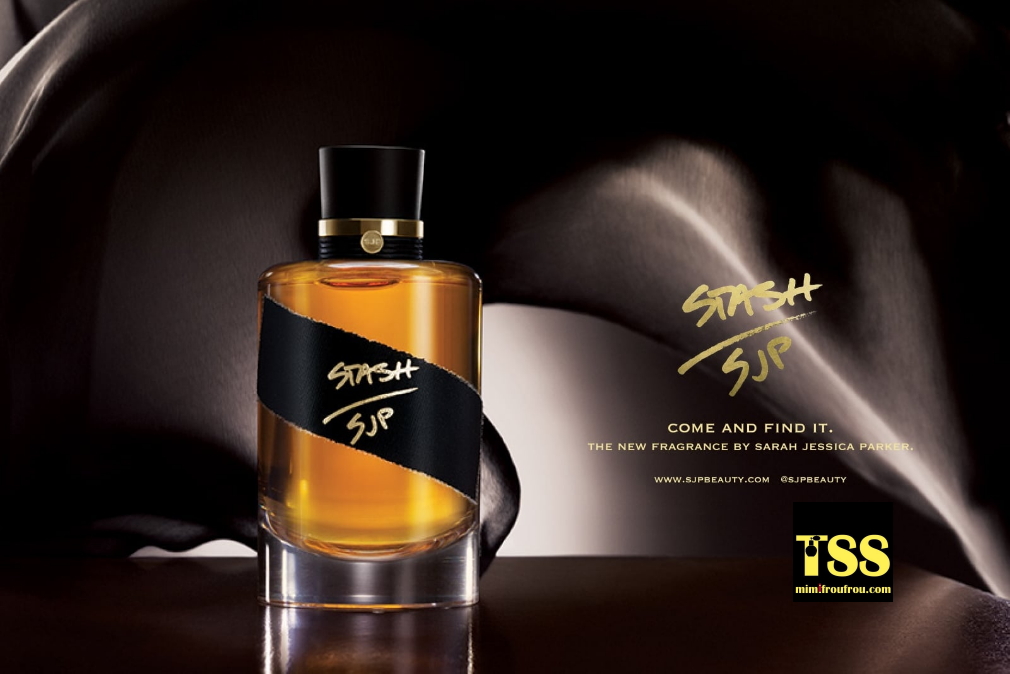 The ad campaign is much sultrier too with an ambiance created by a smoky voice and a darker atmosphere while an unmade bed beckons.
The new fragrance is said to be a woody aromatic scent which is reportedly magnetic, mysterious, daring and a pinnacle of sophistication. The tag line is « Come and Find It ».
Zesty grapefruit, black pepper and sage open up the composition leading to a heart of Atlas cedarwood, patchouli, ginger lily and pistachio nuts. The base rests on smoky olibanum, massoia wood, vetiver and musk.
SJP commented on her new opus saying,
« This fragrance is about taking risks and expressing a more knowing, confident and sophisticated version of yourself. I feel this fragrance is a real rule breaker. »
The flacon mimicking an apothecary bottle visibly plays with minimalist niche perfumery codes. Stash sounds like the closest you'll get to the real kinds of perfume SJP's discerning self likes to wear.