L'Artisan Parfumeur Histoire D'Orangers (2017) {New Fragrance}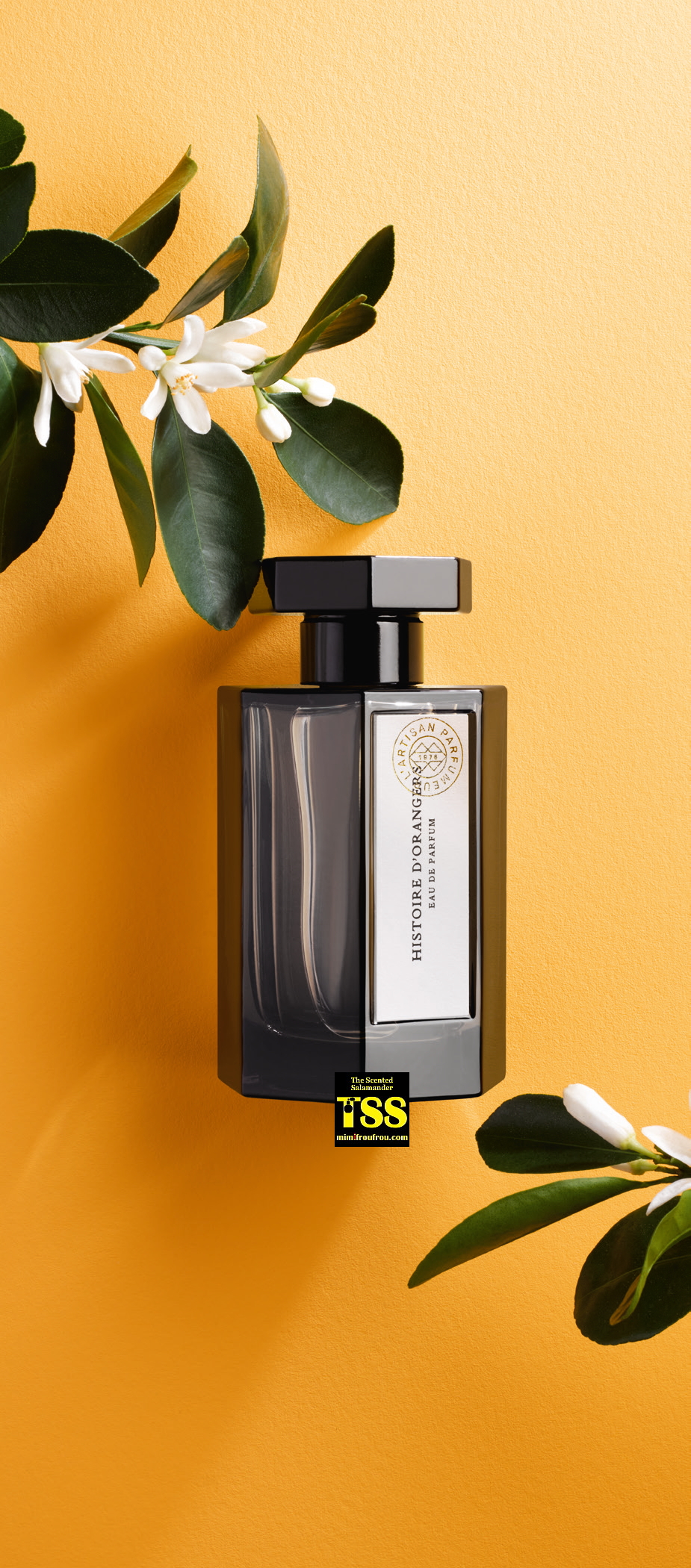 Courtesy picture © L'Artisan Pafumeur
L'Artisan Parfumeur Histoire d'Orangers Eau de Parfum
L'Artisan Parfumeur will launch a new perfume for men and women from June 2017 called Histoire d'Orangers, an orange blossom composition inspired by an extraordinary field trip perfumer Marie Salamagne of Firmenich took to a majestic locale in Morocco. She calls the experience a transformative one...
Used to jotting down her impressions in a notebook while globe-trotting and passionate about painting and dance, the perfumer reportedly had an epiphany of the senses while travelling to the Souss valley located in the foothills of the Anti-Atlas mountains, between Tazenaght and Taroudant.
Histoire d'Orangers is an olfactive rendering of her vision of an eternal sunset on the ramparts of Taroudant when the valley would take on exceptional colors and "the light seemed to sing," The atmosphere becomes cooler in a matter of minutes. It is this contrast, in part, which she studied for the new scent.
Salamagne explained also that she was left with the persistent olfactory and memory impression of a delicate, luminous and fresh orange blossom fragrance.
The unisex eau de parfum features top notes of petaly neroli bigarade, white tea NaturePrint seguing into a heart of Musc Helvétolide® and Orange blossom FirAbs. The base rests on an overdose of Ambrox® and a note of Tonka bean absolute.
Available in 100 ml for 122€
L'Artisan Parfumeur is going back by a different route to their erstwhile tradition of launching orange blossom perfumes based on exceptional harvests, as in 2005 or 2007, but also to the spirit of its collection entitled "Odeur volée par un parfumeur en voyage" (Stolen Aroma by a Perfumer on His Travels.)
Source: press release