Tell The Lush People to Quit Wafting Like That {Paris Street Photography}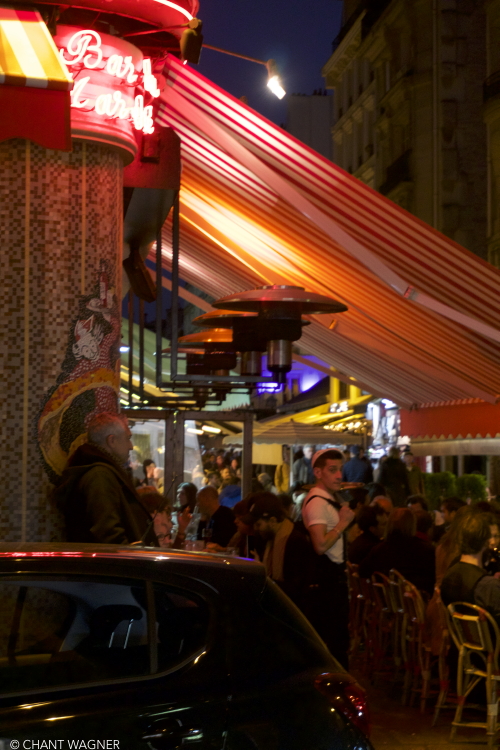 Café Terrace at Night // Terrasse de café la nuit in City Moods// Climats urbains © CHANT WAGNER 2017
So I hear it's both National Fragrance Day and International Fragrance Day today - it's also Confusion Day apparently.
You're invited to share a scent memory. A recent one I have which impressed me enough to move me into taking a picture...
...was realizing that a whole café terrace was wrapped in Lush boutique smell. The store is some 40 meters away on the same street. But no matter, the boutique's monster sillage is encircling the whole place.
I don't think people really notice as they are engrossed in conversations and getting smoked by cigarette smoke. They're also getting pot-pourried by Lush and will no doubt walk like zombies next, straight to where their brains lead them.