My Perfume Desires of the Week: Courtesan by Worth, Miss Sixty by Miss Sixty, Anné Pliska by Anné Pliska
These are the perfume desires that were born this past week and didn't die by Friday. I will post a list of these hot objects of desire on Fridays. They are my perfume desires but, needless to say, they can become yours.

Help me squash my perfume desires or, alternatively, nurture them.
Miss Sixty by Miss Sixty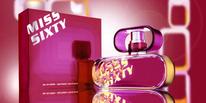 This one I read about in the British press and it sounds so light, springey, and carefree, I immediately wanted to get it and wear it with my toes sticking out of my sandals. it is available from British sellers on eBay.

"Go getting, trend setting, its the label worn by girls who stand out from the crowd.
Designed in Italy, desired by the world over, its right at the cutting edge of fashion.
The Fragrance of Excess!
Top notes: Fresh and upbeat, tangy rhubarb and redcurrant set the senses tingling with excitement.
Heart notes: In delicious contrast, vibrant sweet pea blends with powdery heliotrope for provocative femininity.
Base notes: Intense and rich, amber and palissander wood create a sensual harmony that's pure addiction.
This first signature fragrance captures the spirit of Miss Sixty in a bottle. Sometimes irreverent, often provocative, always exciting.
It's sexy, glamorous and anything but ordinary."
Source: Boots
Courtesan by Worth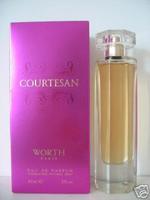 This perfume was created in 2005 by parfumeur-créateur Pierre Bourdon for Worth. Again, I read a tantalizing description of it. I was completely lured in by the lightness and the je ne sais quoi that it promises to deliver. It was dubbed the "ideal spring fragrance" by a British journalist. The name I also love, Courtesan, sounds right up my alley (I mean, just because it reminds me of Balzac), just sulferous enough to make it sound like a dangerously seductive scent underneath that springey cover-up.
It helps nurture my perfume desire that it is a very elusive scent. I think it's sold at Harrods in London, but I have not been able to gather much information about it. If you know anything about it, please let me know.
I know that it is a floral oriental with a dominant note of peach.
Top notes are, cinnamon, cardamom, clove, pineapple, and red berries. The heart notes are, orange blossom, magnolia, jasmine and rose.
Base notes are, peach, caramel, raspberry, chocolate, vanilla and cocoa bean.

Photo is from eBay
Anné Pliska by Anné Pliska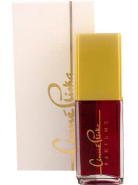 Victoria from Victoria's Own wrote an utterly convincing review of Anné Pliska by Anné Pliska. Not only does she laud it, she has also been wearing it for the past 18 years! The proof is in the pudding, I MUST try it and adopt it, if it works out well with my chemistry (very few perfumes have let me down, I can think of only five the past year that have given me headaches). It already works out well with my imagination. The color of the jus is just gorgeous.
Notes are: mandarin, bergamot, jasmin, geranium, vanilla, amber, patchouli, and musk.
Photo is from Luscious Cargo