Perfume History & Facts: Fragrances Inspired by our Saliva, Tears, and Sweat.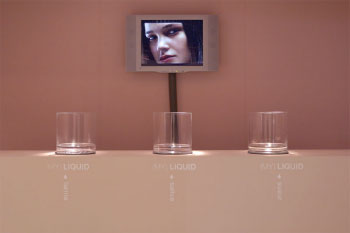 Philippe Di Méo is a French designer, the founder of the RESO Multidesign agency and R'Aliment. In 2005, Di Méo undertook an innovative project in association with Quest International which aimed at creating three different perfumes based on three different excretions of the body. This line was called "(My) Liquid" in reference to those particular bodily fluids we excrete such as, in this case, sweat, tears, and saliva. These very intimate liquids were selected as they were viewed as being the most emotional of our bodily fluids. Philippe Di Méo has said that he had grown progressively tired of the tabooization of body odors and liquids that he felt one was subjected to in contemporary society and that he wanted to counteract that mainstream orientation with his creations. He is therefore inviting us to think differently about these physiological regulative events that are the natural expressions of human emotions and that we usually try to tone down or hide in public.
As stated by RESO, "(My) LIQUID, reveals an intense olfactory state, a biological juice related to an experienced emotion. Mixed with one's skin, it becomes a unique emulsion, a human and intimate perfume, of one's true nature." The three perfumes called Larmes, Salive, and Sueur were conceived as three different types of "water", each having a different emotional attribution. Tears represented "eye water" and constituted the perfume of Being Moved, saliva was "mouth water" and was the perfume of Lust, sweat was seen as the "body water" and constituted the perfume of Excitement.
The perfumers for Salive are Christel Bergoin and Jean-Pascal Osmont; the perfume was evaluated by Caroline Dulon. For Larmes the team was composed of Frédérique Lecoeur and Alexandra Kosinski and Karine Dupas evaluated the scent. Sueur was created by perfumers HeeSoon Oh and Sébastien Lienhart and evaluated by Bibiana Lim.
Notes for the Sweat perfume are, among others, cumin, spices, and smoke...
Philippe Di Méo was also considering producing perfume patches of these scents.
They are sold in spas in France.