New Women's Perfumes: Donna Karan Gold, Vera Wang Princess, Nina Ricci Nina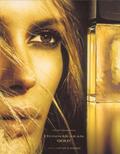 • Donna Karan is planning a major October launch for her new women's fragrance called Gold. The brand hopes that the new scent will have global appeal and reach classic status.
"The Gold juice is unabashedly sexy, built around a heart of Karan's favorite Casablanca lilies (...).The lilies are combined with fluid amber, sparkling acacia, white clove, jasmine templar, golden blossom and East Indian patchouli,"...
•Vera Wang is targeting an age group of young women between age 18-24 with her new fragrance called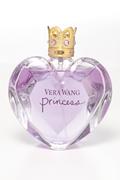 Princess. At the same time, she readily admits there's no age limit for feeling like a princess. The scent was created by Firmenich and is described as a sheer fruity floral. It has "...top notes of lady apples, water lily, golden apricot and mandarin meringue; a heart of ripe pink guava, Tahitian tiare flower, wild tuberose and dark chocolate, and a drydown of vanilla chiffon, pink frosting, precious amber and forbidden woods..."
•According to WWD, Nina by Nina Ricci will be first issued in the French market in July and then rolled out to international markets in Europe, Asia, and the Middle East in September. It will be marketed later in the US and Canada, in 2007. "Top notes include Calabrian lemon and caipirinha lime. Heart notes are made of toffee apple, peony and moonflower. And there are base notes of apple wood and white cedar."
Sources and Photos: Women Wear's Daily.