Fragrance News: Kisu by Tann Rokka, Colognes Institut Très Bien Now in the US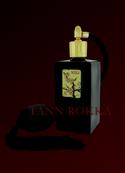 • Aedes de Venustas has just received Kisu (kiss in Japanese) by Tann Rokka (house talk in Romany), the famous and hip lifestyle store located in the old Primrose Hill train station in London. Tann Rokka specializes in fabulous contemporary, antique, and world decor elements. To make the experience more complete they decided to team up with perfume designer Azzi Pickthall, the nose behind Agent Provocateur, to create a fragrance that would be evocative of Japanese bathing rituals. Notes include ylang-ylang, rosewood, cedar, and Eastern musk.

"Kisu evokes the transition of culture from the past to the present with its heady, empowered and sensual aroma. Blending sensual notes of ylang-ylang and aromatic essences of rosewood, Kisu is a spicy and evocative scent. A base of cedar wood and Eastern musk warms and stimulates the senses, while the underlying Asiatic marine accord harmonizes with rare and traditional Japanese elements into a smooth and exotic fragrance. It is a luxurious and sophisticated scent that captures the imagination and senses, and transports the wearer to exotic, foreign lands. For men and women alike."

• The Institut Très Bien just sent me a note to say that their line comprising Cologne à la Russe, Cologne à la Française, and Cologne à l'Italienne (please see my review) can now be found exclusively at Henri Bendel in New York (666 Fifth Avenue). They also now carry the Institut Très Bien candle, Bougie Très Bien.
Sources: Aedes, Tann Rokka, Institut Très Bien