Perfume List: European Father's Day Fragrance List

Here is another list of masculine fragrances for Father's Day from France. Some of these fragrances are available in the US - such as YSL Kouros Eau d'Eté, Hermès Terre, Herrera Aqua, and Givenchy very Irresistible for Men. And just for fun, I propose a psychological interpretation of the fragrances.
Expert in manliness, Maddox, writes in the Alphabet of Manliness that the hetrosexual man (yes, not heterosexual) is, or should be at least, deeply weary of any scented concoctions that are meant to be applied onto a manly body, "Acceptable fragrances for men are: sweat, grease, rum, or some combination thereof." You decide. I think it's a call for a new manly celebrity fragrance called Maddox which would include these uncompromisingly masculine notes.
It now strikes me how the word "manly" nowadays cannot be used without some nuance of irony, while the word "womanly" can still be utterred without provoking the same type of grin. The term "feminine" is widely used, in particular, when describing fragrances.
My Google searches retrieve 1, 770, 000 occurrences for the expression "masculine fragrance" and 274 000 for the expression "manly fragrance." Regarding the expression "feminine fragrance" I find the highest number of occurrences with the number 2, 730, 000 and for "womanly fragrance" the lowest, 90 100. I still think that "womanly" flies better than "manly"...
• Fahrenheit Summer (2006) by Dior
A solar fragrance. It is both luminous and mysterious. Notes are citrus, sandalwood, and patchouli...
• L'Instant d'un Eté ( The Time of a Summer) pour Homme by Guerlain
It is a chic and innovating fragrance. It is a surprising mix of citrus crystals, star anise, jasmine from India, cocoa beans...A lumious, woody fragrance, an ideal gift for dads who are both tender and very masculine.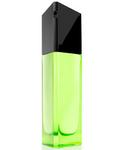 • Very Irresistible by Givenchy
For the charismatic and elegant dad, this perfume symbolizes virile energy and mystery. Notes are mint, aniseed, moka, hazelnut wood. The style of the flacon is monolithical and is very masculine-looking.
• Terre (Earth) by Hermès
For the adventurous dad. It is a light, tonic, and poetic scent. Notes are grapefruit, tangy oranges, patchouli, vetyver, carnation, and pepper.
• Kouros Eau d'Eté by Yves Saint Laurent
For the dad with Mediterrannean roots or who enjoys that part of the world. Notes are spearmint, bergamot, rosemary, and cedar.
• Reflets d'Eau ( Water Reflections) by Rochas
For the fiery and assertive dad. Citrus and floral notes develop on a background of amber and sandalwood. A very fresh fragrance.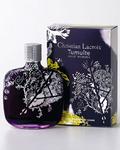 • Tumulte (Uproar, Restlesness) by Christian Lacroix
For the passionate, sensual, and refined dad who is also a bit casual. This perfume is a mix of exotic sensuality and baroque tradition. It oscillates between being an aromatic citrus and a spicy, woodsy fragrance. Notes are juniper, laurel, cedar woods, and incense of Somalia.
• Bright Visit by Azzaro
For the dad who is either a modern adventurer or a cosmopolitan dandy; this fragrance is sure to please all the dads. Notes are grapefruit, blackcurrant, star fruit, basilic, ambergris, and reed.
• Aqua by Herrera
It is a sensual, fresh, intuitive, and ultra-chic fragrance. Notes are frosted bergamot, mandarine, lavender, pepper, musk, and woods.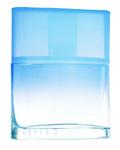 • Altika by Yves Rocher
For the dad who likes mountain sports. A perfume inspired by the snowy mountain top. Dominant notes of mint and cedar.
Photo credits: guerlain.com, givenchy.fr, christian-lacroix.fr, yvesrocher.fr