Perfume List: My Favorite Summmer Scents, Part I
Off the top of my head, here are some of my favorite summer soul quenchers. For more thoughts on what this exercise made me think of, please see Part II.
1 - Favorite Summer Musk scents:

Pamplelune by Guerlain
Although no musk is officially included in this fragrance, as far as I can tell, it has a marked musky accord of the raw, uriney type. It smells like sophisticated sweat.

L'Autre by Diptyque
This one is very spicy and very musky. The musk note or accord is of the raw, dry, uriney variety. It smells like the armpits of a sexy, unshowered man, pardon my bluntness and giggle of delight.

Egyptian Garden by V'Tae
It has a pronounced musky accord or note blended together with spices. It starts off smelling like the sweeter type of musk one finds in Musc Ravageur and ends up smelling slightly uriney. It has a great, spicy, and animalic drydown which I find very sensual.

Jasmin de Nuit by The Different Company
It's a very musky jasmine. It is an interesting dualistic perfume associating the animalic with the floral while managing to keep these two themes separate from each other.
2 -My Favorite Summer Aromatic Scents:

Eau de Rochas
A great scent. It is a distinctive aromatic citrus with a twist.

Rive Gauche
A crisp, dry, and sophisticated scent that delivers a great sillage. Very womanly and chic.

Aromatics Elixir by Clinique
This is one for when you are craving a crisp and assertive sillage.

Town and Country by Crown Perfumery
It smells very much like a light version of Acqua di Parma. This is a good point for me because although I see the appeal and seduction of Acqua di Parma it is too overwhelming for me to wear in any season. Unfortunately, it is discontinued.

3 - My favorite Summer hesperidic scents:

Eau Fantasque
The first time I smelled it I promptly dismissed it as yet another fresh fruity-floral of the generic variety. However, in the next 30 minutes it evolved into a fantastic, fresh and beautifully transparent scent. A wonderful sillage.

Sugar Blossom by Fresh
It is an unusual scent that smells both a little bit gourmand and a little bit romantic. It is a scent that is half child, half woman.

Eau de Patou
A great spicy citrus with a deeper, sensual base. Added to it is a dash of powder.

Monsieur Balmain
Lemon in a bottle.

Pamplelune

Eau Dynamisante by Clarins
A light, slightly fruity citrus that develops into a lovely, soft veil on the skin.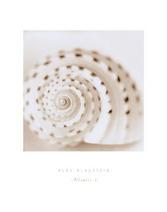 4- My favorite Summer Marine scents:

Lys Méditerrannée
Light and airiness captured in a bottle. It makes me think of a blue sky without any clouds in it crowning a luminous, calm sea.

Kisu
It has a marine note that coupled with the woody notes makes me think of sea waves licking the sand on the beach. And maybe you can still smell the light smokiness coming from a damp campfire in the morning on the beach too.

Pleasures Summer Waters by Estee Lauder

Sunflowers by Estee Lauder

5- Favorite Summer Gourmand scents:

Love in White by Creed
It is a light and refined floral that develops a marked white rice note.

Amour de Cacao by CSP
A realistic chocolate scent develops into an unexpectedly wonderful, subtle, and slightly spicy skin scent.

6 - Favorite Summer Patchouli Scents:

George Sand by MGP
George Sand is a softly seductive summer oriental with a discreet but persistent drydown dominated by a subtle patchouli theme.

Rose Angel by Thierry Mugler
A gourmand patchouli that develops a beautiful, alluring sillage.

Patchouli Antique by Les Néréides
This is a slightly chocolatey and incensey patchouli that works well in the hot weather. It stays close to the skin if you don't dab too much of it.

7 - Favorite Summer Orientals:
These are all sultry and exotic scents. They are not light but they work well in a hot weather. For people who do not shy away from excess (Ivoire is the lighhtest one).

Ivoire by Balmain

Magie Noire by Lancôme

Nahéma by Guerlain

8 - Favorite Summer Vanillas:


Vanilla Peach by CSP
A sweet, casual, gourmand, and fruity vanilla.

Shalimar Light by Guerlain
A classic.
10 - My favorite Clean Summer Scents:

Eau Fraîche by Bulgari
This is a very light floral that rests like a whisper upon the skin. Its main virtue is its discretion. It is non-alcoholic so it is a good practical choice for wearing at the beach if you need any perfume at all to dive into the sea.

Be Delicious by Donna Karan
This one may not wow you at first, but the more it develops, the better it gets. It has a surprisingly lovely and clean sillage.

Pleasures Summer Waters by Estee Lauder
This one I like very much. It is a 2005 limited edition that you can still purchase at some of the discount stores. It is my favorite amongst the Pleasures. I immediately loved it due to a fresh lychee note or accord in it. It is a light fruity-floral with an aquatic feel that develops into a lovely clean musky sillage.

Energizing by Shiseido
A very clean and transparent perfume.

Sunflowers by Elizabeth Arden
An old favorite of mine that I haven't smelled or worn in a long time but that remains in my memory as one of my landmark summer scents.