Perfume List: My Favorite Summer Scents, Part II
This is part II of my reviews of my library of scents for the summer.
It is more than probable that by the end of this summer I will have made new additions to this list of favorites especially so since I have decided that perfumes were like movies, able to set a mood, an atmosphere, and easily consumptible in succession in the space of a day. A good dry down should last longer than a film though. This is on the reception side.
On the creative side, I have come to think that the best artistic analogy for perfumery is cuisine. Keeping this idea in mind I understand better why perfumes can be variations only of a core recipe idea, rather than unique works of art. At the same time, it may well be that perfumery experiences unique constraints and deals with a different material altogether. It will probably take decades to sort this out.
The Cour de Cassation in France has recently decided that perfumes did not merit copyright protection and that authorship in perfumery was a shaky idea. I think that they reached this conclusion because they laid great emphasis on the traditional heritage of French perfumery, the idea that all this know-how was accumulated over the centuries and that it has become part of the texture of society. Therefore perfumes, like recipes, should be reproduced with variations in accordance with your taste and the raw materials at hand.
The uniqueness of a scent may well lie in the search and the finding of uniquely harmonious proportions, the creation of a superior recipe to be appreciated by the finest of palates and the quality of the material used. But, just like one's taste for food can be eclectic and is influenced by one's personal history, one may well love both simple tastes, even childish ones, and more complex ones.
Since the mega hit that Angel by Thierry Mugler was and still is, and the development of gourmand scents or notes as a result, the association between food and perfumes has become closer. And now, oenologists like Ginestet create perfumes because they see the intimate parallel existing between wine and fragrance.
So after this excursus which may explain why one may want to taste different variations of the same type of food or perfume, here is my list:
11- Favorite Fruity Summer Scent

Eau Fantasque by Fragonard

Yvresse by Yves Saint laurent

Fou d'Elle by Ted Lapidus

Roma by Laura Biagiotti

Innocent Summer Flash by Thierry Mugler

12 - Favorite Spicy scents

L'Autre by Diptyque

Eau de Réglisse by Caron

Quadrille by Balenciaga

Oriental Lumpur by Les Néréides

Opium in parfum

Opium Fleur Impériale

Egyptian Garden by V'Tae

Ginger Essence by Origins in eau de parfum

Bois des Iles by Chanel

Youth Dew Amber Nude by Estee Lauder


13 - Favorite Summer Floral scents

Narcisse Chloé by Karl Lagerfeld

Coeur d'Eté by Miller Harris

Carnation by Mona di Orio

Le Maroc pour Elle by Andy Tauer

Fidji by Guy Laroche

Paris by Yves Saint Laurent

Oscar by Oscar de la Renta

Anaïs Anaïs by Cacharel

Fleur de Fleurs by Nina Ricci

L'Air du Temps by Nina Ricci

Nahéma by Guerlain

Nocturnes parfum by Caron

Monyette Paris

Flower by Kenzo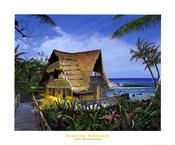 14 - Favorite Summer Amber

Ambra di Nepal

Ambre Sultan

Youth Dew Amber Nude

15 - Favorite Summer Greens

Chanel no 19

Silences by Jacomo

Ma Griffe by Carven

Vent Vert by Balmain

Dilmun by Lorenzo Villoresi

Grass by Gap

Heure Exquise by Annick Goutal

Norell

Le Chèvrefeuille

Mint Deva by The Body Shop

Private Collection by Estee Lauder

16 - Favorite Summer Leather

Dzing! by L'Artisan

Salvador Dali pour Homme

Carnation by Mona di Orio

17 - Favorite Summer wood

Green Grass & Sunshine by V'Tae

Lux by Mona di Orio

Kisu by Tann Rokka

Le Maroc pour Elle by Andy Tauer

Salvador Dali pour Homme

Hervé Léger by Hervé Léger

18 - Favorite Tea Scent

Le Chèvrefeuille by Annick Goutal

19 - Favorite Beach Scent

Azurée Body Oil Spray by Estee lauder

20 - Favorite Incense/Sandalwood

Samsara by Guerlain in Eau de Toilette only

Monyette Paris

Kisu

Hervé Léger

21 - Favorite Eau de Cologne

Eau Impériale by Guerlain

Cologne à la Française by Institut Très Bien
Please click on the following link if you wish to consult My Favorite Summer Scents, Part I