Fragrant Readings: Scented Salamander's Articles Featured on Coutorture, Perfume of Life, Are You a Beauty?, & This Next Blog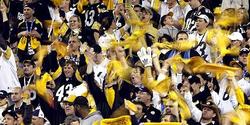 If you don't have enough time to read through The Scented Salamander's archives, I would recommend that you read the following articles as being two of the most popular.
The first one, My National Parfum deals with nationalism, politics, and perfume, the other is a review of the latest perfume by Bond no 9, Fire Island. Both articles by Mimi Froufrou have been recenty featured on the online fashion community's blog Coutorture.
Anya from Anya's Garden of Natural Perfumery also featured the article on nationalism and perfume on Perfume of Life.
The beauty blog, Are You A Beauty?, is also featuring the Fire Island Review which Ivy enjoyed very much. You can read her presentation and visit her blog as well here.

Finally, this has already been said but it doesn't hurt to restate it, fashion journalist Kristopher Dukes "ooh la loved" the review of Fire Island as well and featured it on This Next Blog.
All these sites are great resources for your beauty and perfume needs by the way.
Photo of cheering Steelers' fans from the LA Times from a suggestion by Mr. Froufrou.