Scented Paths & Fragrant Addresses: New Rancé USA & L'Aile des Anges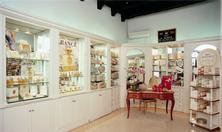 Tre Noté has opened a new etailer site through which you can now order Rancé perfumes that were available not long ago only through their Milan and Rome boutiques. They carry several lines of Rancé perfumes as well as Bath and Body products...

The House of Rancé was established in France originally in 1795 by François Rancé. Some of their most famous patrons included Napoléon Bonaparte and Joséphine de Beauharnais. At the end of the 19th century, Alexandre Rancé relocated his factory to Milan in Italy. La Maison Rancé is currently headed by Giansandra Rancé. It is a bi-cultural house with a rich history that has historical ties both to France and Italy.
The Rancé USA site also carries newly released perfumes such as the new eaux de cologne line comprising Bois de Rose, Noble, Fraîche, Lavender, Violette de Parme.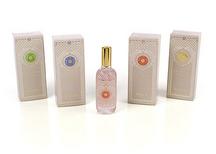 Rancé boutiques are located in Milan at Corso Magente 151A
and in Roma at Piazza Navona 53
There is also a 10% discount available at
L'Aile des Anges
on all their merchandise, including Rancé products, from June 18 to July 31.
Sources: Rancé, L'Aile des Anges