Fragrance News: Further Information on The Coffret Collector by Thierry Mugler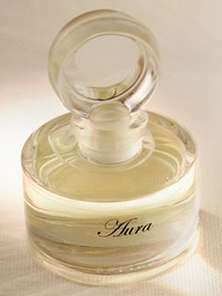 No, we are not obsessed, we are just being thorough and systematic....The website dedicated to Das Parfum by Thierry Mugler contains interesting information and descriptions in French and German of the 15 perfumes inspired by the novel. We learn, for example, that Christophe Hornetz and Christophe Laudamiel had been working on recreating some of the olfactory visions of Süskind in their spare time, as hobbies, prior to moving on to the official project.
The limited edition sets are now sold out on the French and German sites but they will launch in the US in the middle of next month and the coffrets will be shipped in December. According to Thierry Mugler Parfums, only 380 sets out of the 1500 existing ones were put aside for retail at the international level...
Aura, it is confirmed, will probably be commercialized but no set dates were given according to Women's Wear Daily. The perfume was devised following a different structure than the classic pyramidal construction of notes broken down into top, middle, and base notes and is meant to be worn as an enhancing primer for all other scents (not just those in the coffret) as well as by itself.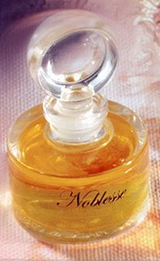 Noblesse is the perfume that was most expensive to make from the set. It is said to evoke the scents of powdered wigs and decadence.

Vera Strubin, the President of Thierry Mugler Parfums said "Too often things smell the same — this gives perfumers an opportunity to work on unusual things. This is a laboratory of creativity to stimulate culture, making consumers more aware of what's out there and [showing] what perfumers can do." Adding on a more sceptical note "I'm not sure if we're ready for something like this yet. It's a real olfactive voyage"
For more information about these perfumes you can go to our search box using keywords Thierry Mugler das parfum.

Sources: Thierry Mugler Parfums, Women's Wear Daily, Thierry Mugler Le Parfum website