Shopping Tips: New Perfume Arrivals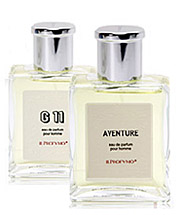 L'Artisan Parfumeur Dzongkha is now available at Aedes, Luckyscent, and Beauty Cafe.

Bond no 9 West Side is available for pre-orders at Beauty Cafe.
The new Tocca fragrance line including Florence, Stella, and Touch, is available at Luckyscent. You get a free full-size Stella lotion with any purchase of a Tocca scent. Luckyscent has also two new chocolate fragrances, Eau de Cacao by Coppeneur, a famed chocolate confiserie boutique in Germany and Chocolat Frais by Il Profumo. Two masculine scents from Il Profumo, G11 and Aventure, are now also in store.