Fleurs de Sel Eau de Parfum & Parfum by Miller Harris {New Perfumes} {Luxury perfume}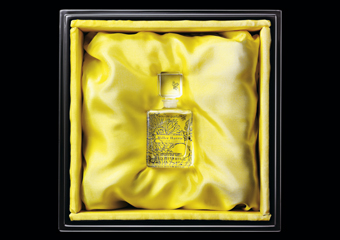 London-based perfumer Lyn Harris of the
Miller Harris
brand of perfumes has launched a new fragrance called
Fleurs de Sel
(Lit. "Flowers of Salt", a play on "Fleur de Sel" where the word "fleur" (lit. flower) figuratively refers to the best part of the salt collected from the sea in the "marais salins"). It is available in eau de parfum concentration and, exceptionally, in perfume extract. You can purchase one of the 15 remaining bottles of extract out of the 20 that were made for
20ltd
for 500 Pounds, a site specializing in exclusive rare limited editions.......
"Fleurs de Sel is a deeply sensual and earthy fragrance, with an interesting air of leather adding the final note to this masterpiece. It is a personal interpretation of a small village in Brittany called Batz sur Mer where Lyn Harris has a family home and has spent some of her happiest times. We previously reported about this upcoming fragrance
here
.
Earthy top notes of red thyme oil, rosemary and clary sage are bound with wild flowers of iris nobilis, narcisse flowers, rose and a hint of ambrette seed, finally blending them on a base of woods, vetiver grass and moss with a note of leather."
Lyn Harris' preceding fragrance, L'Air de Rien was a superb and unconventional interpretation of a bucolic scent.

Please note that we are seeing a whole group of perfumes inspired by the landscapes of Brittany, a region often noted for its poetic mysterious mystical atmosphere in French literature. Yves Rocher is also from Brittany and concentrates his factories there, which may explain in part the new concentration of niche perfumers there. Yves Rocher was decorated in April 2007 with the medal of Commandeur de la Légion d'Honneur, like Serge Lutens was within the order of the Arts et Lettres.
The eau de parfum retails for 95 Pounds.
Sources: Miller Harris, 20 ltd, Wikipedia.