Saks Fifth Avenue For Him by Bond No.9 {Perfume Short (Review)} {New Fragrance/Advance Review} {Men's Cologne}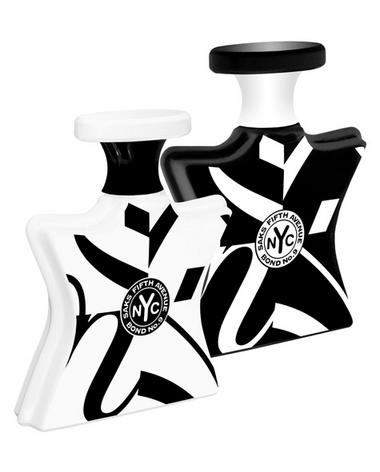 Saks Fifth Avenue For Him
by
Bond No.9
(black bottle) is the masculine counterpart to
Saks Fifth Avenue For Her
. This new cologne takes the route of an elegant neo-classical men's fragrance evoking the polished woods and muffled atmosphere of a club frequented by men in crisp business suits. The scent smells typically masculine, with a fresh and spicy woody fougere signature and with some discreet up-to-date facets.......

Harvard Club of New York City
According to the press release, "Saks Fifth Avenue for Him is an elegant aqua scent, containing an initial dash of Sicilian bergamot for coolness, followed by cardamom, amber, and cedarwood for warmth. What gives this eau de parfum its metro-modernity is the addition of notes that are new to luxury perfumes: a marine accord … fiery chilis … seductive incense … soothing guaiac wood from South America. This blend of classic and contemporary reflect the eclectic downtown spirit and style of NoHo-based Bond No. 9."


The initial impression is very classic with some less classic touches like a slightly brine-y, salty, and mineral impression reminiscent of Terre d'Hermès, which gives it a little less of an all-out classic feel and more of a contemporary anchoring and reference. The "marine accord" alluded to, is not very ozonic but rather dry and salty. Another factor that makes Saks For Him be akin to Terre d'Hermès in spirit, is that it seems not to contain any animalic notes such as musk, a deliberate choice on the part of Jean-Claude Ellena who preferred to let the natural musk of the human skin develop together with the fragrance. The vegetal amber is very restrained and very little sweet.
The spicy and incense-y aspects of the cologne evoke a lighter Gucci Pour Homme, which was, incidentally, composed by the same perfumer, Michel Almairac. It reminds us as well of Gucci Pour Homme II (the chilis, pepper, hint of tea), but it is not at all as sweet and amber-y as the latest masculine Gucci.
Compared to the masculine perfumes it reminded us of, it is more straightforwardly oriented towards a conservative masculine audience with its drier, more austere notes and does not play the unisex card like Terre d'Hermès, which is also very popular with women. We imagine men who do not like to think too hard about their colognes wearing this perfume that would have been offered to them by a woman or bought quickly during lunch-break hours at Saks. It is elegant, versatile, appropriate for business occasions, and bears the hallmarks of a very well done fragrance. It was not created to have a long-lasting killer sillage, also an indication to us that it targets men who take a more functional approach to their perfume. One could see it as a more sophisticated version of a sports scent, but with an added layer of sensuality and a little more depth. Men who like a little bit more intrigue and ambiguity in their scents might want to look further. Men who are in search of a masculine scent without any pronounced sweetness, flowers, and languid oriental accents will be pleased with this gentleman's cologne as masculine and closely-shaved as an English men's club habitué, albeit with an added touch of modernity. Saks Fifth Avenue For Him will certainly help define the personality of a man who is elegant, but not foppish.

Top notes are chili, pepper, cardamom, bergamot; heart note is incense; base notes are guaic wood, amber.
Saks Fifth Avenue for Him and Her will be sold exclusively at Saks Fifth Avenue stores nationwide and at Bond No. 9's four New York stores. Price: 3.4 oz, $185, 1.7 oz, $125.