Blackberry Amber, Velvet Tuberose, Irresistible Apple by Bath & Body Works {New Fragrances}
Bath & Body Works has introduced three new perfumes in its Signature Collection called Blackberry Amber, Velvet Tuberose, and Irresistible Apple (the last one we are less sure about its newness but we do not recall it from our last whirlwind tour of BBW. The only scent that stuck a bit in our memory was Wild Honeysuckle by the way.)
Blackberry Amber is one of several new scents you can turn to this fall if you love blackberry. The two others are DKNY Delicious Night and Sali Oguri Persephone. So this Blackberry Amber has notes of,
Fragrance Top Notes: Blackberry, Dewberry, Red Raspberry
Fragrance Mid Notes: Jasmine, Heliotrope Flower, Light Caramel
Fragrance Base Notes: Vanilla Infusion, Golden Amber, Sandalwood, Patchouli, Musk......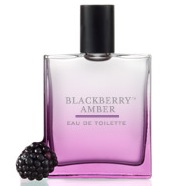 Velvet Tuberose offers a more elaborate design on its bottle and is described as,

"Caressing skin like velvet, this blend of night-blooming white tuberose, diamond orchids and seductive cashmere is pure luxury and mystique, courtesy of our master perfumers. Elegant. Rare. Glamorous. (Fragrance top notes: Modern Citrus, Dewey Magnolia, Juicy Apricot, Ylang Ylang, Green; mid notes: Tuberose Accord, White Freesia, Tender Cyclamen, Diamond Orchid, Heady Gardenia, Indian Jasmine, Succulent Fig; base notes: Addictive Ambers, Sensual Sandalwood, Exotic Spices, Cashmere Accord, Warm Musks.)"
Irresistible Apple sounds like a seductive pitch for fall. It has notes of,

Fragrance Top Notes: Bergamot, Wild Berries, Succulent PlumFragrance Mid Notes: White Rose, Orange Flower, Lotus Petals, IrisFragrance Base Notes: Amber, Creamy Sandalwood, Vanilla, Patchouli, Praline, Musk.
If you buy 3, you get one free. Perfumes retail from $18.50 to $19 each.
You can purchase them online here.