Cyprès by Rigaud ≈ Jackie Kennedy's Favorite Wick for the White House {Holiday Shopping Ideas & Tips - $75 or Less} {Fragrant Reading}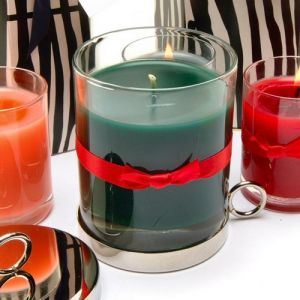 Rigaud Cyprès Scented Candle - Jackie Kennedy's Favorite Wick for the White House
As we already wrote before in our review of Paco Rabanne pour Homme, Cyprès de Rigaud is one of the most popular candles in France. Its scent is very forest-y and balsamic. An article in the Times relates its history and tells us how Jackie Kennedy used to love to use it to scent the White House.......
Jacqueline Kennedy during the Restoration Project of the White House © Life Magazine

"I mention Jackie because were she still alive, I have no doubt that right about now she would begin lighting her beloved Rigaud candles to ward off the winter gloom. Visitors to the White House during the Kennedy years often remarked upon the delicious scent wafting throughout the public and private quarters emanating from vast numbers of distinctive green candles burning in silver-bottomed glass jars. This was Rigaud Cypres, the most classic of Rigaud's candles."
The two latest additions to the Rigaud candle range are Garrigue and Lavande Sauvage.
Cyprès (1950) is the first one in the line and remains a perennial favorite.
You can purchase them online at BSL Home where they are on sale. There are different sizes and prices ranging from $22.95 to $68.95.