Love, Beyond Love by By Kilian {Perfume Reviews & Musings} {New Fragrances}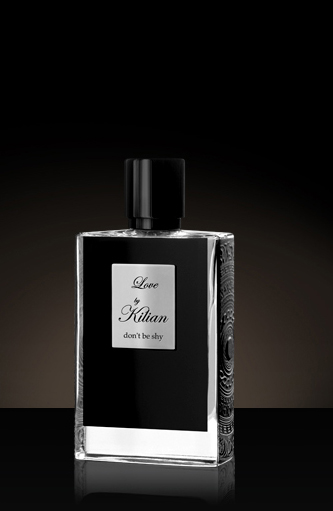 We just came back from a visit to the
By Kilian
website and we have to admit, the biggest shock we have experienced this year so far in terms of marketing attention-getting ploy, is not the by now infamous vision of a naked derrière belonging to Tom Ford or one of his cohorts (can't remember and don't care to) with accessorily a perfume bottle neatly tucked in between the cheeks, like a suppository, a felicitous association if ever there was one, but this: complete perfume formulas posted on a perfumer's website to convince you that they, by contrast with the competition, truly do stand above the fray and the norm.......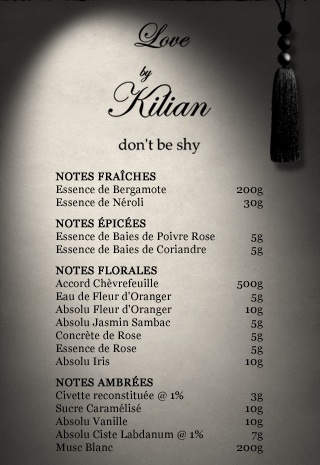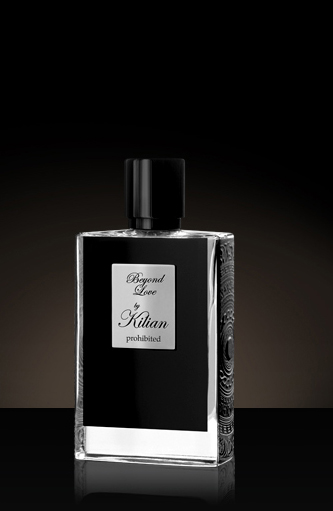 When every old-school perfumer is supposed to be sitting tight on their precious formulas, Kilian Hennessy decides to tear the thin veil of hypocrisy and roll out the credits. This, especially symbolically speaking, is a bold move. In reality, technology nowadays would enable people to reproduce perfume formulas and copy them accurately. Moreover even if you know the ingredients, you would still have to access the exact same raw materials. But By Kilian is doing something novel in that they are taking a stab at the mystique of perfumery. What could be more revolutionary and provocative in this fall of 2007 when the market is more ultra-competitive than ever and new perfume houses are appearing every few months? The effect of surprise certainly beats By Kilian's own ad copy filled with plethora of distinguished and eclectic literary and cultural references ranging from Rimbaud, Verlaine, Baudelaire, La Comédie Humaine to Macbeth and R & B..... by a mile we would say.
The last time that we heard about a cry for authenticity and transparency coming from the mouth of a "commercial perfumer" who wanted to reform mentalities, it was coming from Christophe Laudamiel who reportedly showed a "partial" formula on the big screen to a room full of graduate students at the Harvard School of Design last year. What belonged to the stuff of partial wishful thinking last year has, apparently, become tangible reality. The By Kilian formulas are proudly displayed on their website, and now on this site, like public announcements to be read by a town crier. It remains to be seen if these are absolutely truly "complete formulas".

We saw the published formulas after reviewing the perfumes, so they will not be integrated in these or only partially so and we will continue to have the same approach for the other By Kilians.
We start with Love and Beyond Love in the collection Les Ingénues. According to the press release, "The woman wearing these fragrances epitomizes tenderness. She tastes like youth but already knows how to deploy feminine wiles. Sin is just a kiss away." The key word here is "tenderness"; both fragrances offer gourmand facets and impressions of caster sugar seemingly alluding to a femme-enfant, a woman-child that along the way becomes less of a child and more of a woman. Love, is said to be based on a marshmallow accord. If we had not read this explanation we would have thought that it was a guimauve accord (the French version of marshmallow). Beyond Love has the personality of a tuberose soliflore at first but becomes more complex after a while.

Judging from these two perfumes, L'Oeuvre Noire by By Kilian plays more readily with the idea of a dark masterpiece than offer literally a brooding, dangerous and Faustian atmosphere. Or maybe it is just a prelude and the work will get more somber after these initial images of relative innocence. From Love to Beyond Love there is already a progression as some amount of innocence is shed.

Perhaps it will be best to offer a general conclusion after reviewing the six scents (out of the ten that are planned to be released, some of them later on). Kilian Hennessy calls his work also his Deca Arôma in reference to the Decameron, another literary reference. Literature is used more for plays on words on the one hand and instant legitimization of a perfumer's work as art on the other than for consistent referencing. At this stage one gets the impression that although the scents are elitist regarding the quality of the materials used, the compositions themselves are rather fashion-y and trendy and meant to be pleasurable crowd-pleasers. It might not be the crowd that is the most mainstream, but it is a crowd nevertheless that will feel comforted by these perfumes rather than challenged by them. Despite all the intellectual references found here in abundance, Love and Beyond Love are anything but tormented and brainy.

Love

Love was composed by perfumer Calice Becker; it is gourmand floral with a tinge of animality. The first impressions are that of neroli, guimauve, with an undertone of crystallized, burnt caramel. There is also a woody overtone. A contrast is established between a citrus-y edge and a more velvety and deep texture. Later on the creamy-sharp contrast is maintained with a raspy note of something green like unripe fruits and woody which smells like green coffee to our nose (not mentioned). It was a key element in this year's Esteban Passion Brésil. The perfume passes from powderiness to creaminess. The jasmine note imparts general warmth and roundness more than it comes to the fore as if chiseled out. The musk does not feel completely clean, yet it is well-mannered.

The sweetness, powderiness and playful sexiness of the scent make you think of a sweet, sugary type of boudoir perfume. It is both flirty and innocent and conjures up the character of a femme-enfant. One would be very surprised if she were already married, but she will be one day. Boudoir by Vivienne Westwood smells more of pink bubble gum, but it might have been a source of inspiration. One perfume we feel it is quite close to actually is Divin' Enfant by Etat Libre d'Orange, which features a relatively sophisticated guimauve accord as well and in general the same hip (new ingredients) and classic (quality) feel.

The woodiness of orris emerge more along the way bringing some gravitas to the scent. The dry-down is a descent into the circle of hell called greed; the rich vanilla turns into self-indulgent nuances of egg yolks mixed with butter. Despite a sensation of richness, the longer dry-down seems to be cut short, curtailed somehow. One does not feel that the base was constructed to last very long or to be very complex.

Love is for the voluptuous gourmande unabashed of her sweet tooth and appetite for life and who thinks that lightness of being is a virtue.

Beyond Love

Calice Becker is also the creator of this perfume; it appears initially to be a rather classic carnal tuberose soliflore despite its slightly unexpected fresh beginning that feels like a breath of minty air with a metallic tang underneath. For people who know Fracas, it seems to mirror it at a certain distance. The scent develops in a rather expansive and lush fashion as befitting a lascivous tuberose, but there is nothing that signals a qualitative improvement over the Piguet reference. It is to some extent like a more gourmand gustatory version of Piguet Fracas and a softer version of it (more like the gentler extract than the eau de parfum).

Beyond Love offers powdery undertones and nuances (like rice flour) and a subtle trace of dirty musk. The animalic note is thus more risquée in this perfume than in Love hinting at a more mature woman.
But then the perfume takes a green turning point that does not exist in Fracas. It becomes also more aqueous, almost like sugared water, and vegetal. There are peppery accents. At this point it is very reminiscent of the gardenia/tuberose/jasmine combination in Bond No. 9 Saks for Her, which revealed green jungle-like nuances of bananas and coconut. They are probably using the same raw material. Coconut is mentioned as a top note. This scent is longer-lasting than Love.
Beyond Love is Love become a woman and probably married.
Perfumes are available at Printemps Haussman and Evody in Paris and Bergdorf Goodman and Aedes de Venustas in New York. Stay tuned for a drawing of a set of samples we are going to get extra and do not need.


To be continued…....