Pictures of the New Divine Flagship Store in Paris {Scented Paths & Fragrant Addresses} {Scented Images}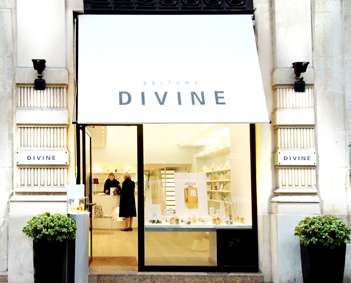 As
reported earlier
, the niche perfume house
Divine
founded by
Yvon Mouchel
in 1986, which initially opened in Dinard in Brittany then recently secured a display area at the Bon Marché in Paris has now inaugurated a luxurious flagship store rue Scribe in the neighborhood of the Opéra in the capital city. The house offers a collection of six fragrances focusing on quality: "
DIVINE, L'Ame Soeur, L'Infante, L'Inspiratrice, L'Homme Sage, L'Homme de Coeur
".......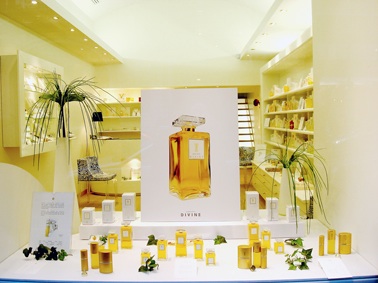 The four feminine perfumes and two masculine colognes were created by renowned perfumers Richard Ibanez of Robertet and Yann Vasnier of Givaudan. Their latest creation is L'inspiratrice while their iconic one probably remains Divine, a wonderful fruity chypre in the tradition of Mitsouko (but different).
Divine reportedly has a world-wide following of 20 000 customers. As they like to stress themselves they want to reconnect with the tradition of French perfumery and their beautiful motto is "patience and passion. Patience for the raw materials, passion for creation".
DIVINE
3 rue Scribe 75009 Paris
tel : 01 40 06 03 14
(Source: Divine press release)