Louve by Serge Lutens Elected Scent of the Year 2007 by the Committee on Russian Perfumery {Fragrance News}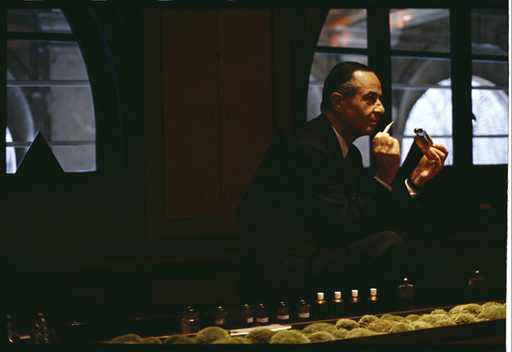 © Parfums Serge Lutens
The Committee on Russian Perfumery has awarded Louve by Serge Lutens the distinction of being Scent of the Year 2007 in the category best niche perfume of 2007,

From the press release in French, with the names of members of the committee,
"Le Comité de la Parfumerie Russe

vient de décerner en Décembre 2007

ses " Scents of the Year 2007" au Kremlin, à Moscou.

Le parfum : Louve de Serge Lutens,

le Prix du meilleur parfum de niche...........
© Parfums Serge Lutens

Le jury était composé de parfumeurs comme :

Maurice Roucel, Jean-Charles Niel,

Philippe Bousseton, Thierry de Bachmakoff….

Un élégant hommage de la profession à cet auteur de parfums

qui a favorisé l'essor des parfums de niche."
Our congratulations to a true artist and visionary who has been an instrumental figure and perhaps "the" instrumental figure in changing the landscape and culture of contemporary perfumery bringing it, with the intimate collaboration of perfumer Christopher Sheldrake, a few steps closer to its dream of becoming an art form and transforming people's lives through beauty and creativity.