2007 Flacons D'Or & Etuis D'Or Awards: Consumers' Choices For Best Perfume Packaging {Fragrance News}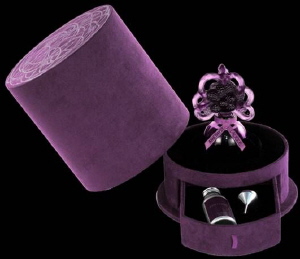 Amethyst by Lalique won the 2007 Etui D'Or

As previously announced, the voting for the Flacons D'or awards started taking place anew last fall in its seventh edition (after a year of interruption). This consumer award was created in 2000 by Hugues Charuit, President of the Grand Prix International du Flacon de Parfum (GPIFP). This year for the first time, outer packagings were also submitted to the evaluations of consumers for the awarding of the Etuis D'Or. The vote intervened on a pre-selected pool of perfume candidates. 30 000 people participated and the results are now in for the gold, silver, and crystal "medals" in the women, men, and children categories,
Flacons

Flacons d'Or

Femme/Women
L de Lolita Lempicka

Homme/Men
Azzaro Now d'Azzaro

Enfant/Children
Kaloo Liliblue de Kaloo Parfums......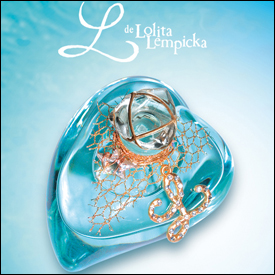 Flacons d'argent

Femme
Nina de Nina Ricci

Homme
1960 pour lui de Vuarnet

Enfant
L'eau enchantée de Margott de Koto parfum
Flacon de cristal

Femme
Omnia Amethyste de Bulgari

Homme
Apparition Homme Intense d'Emanuel Ungaro

Enfant
L'Elixir de Selenia de Koto parfums

Etuis


Etuis d'or

Femme
Amethyst de Lalique

Homme
1960 pour homme de Vuarnet

Enfant
Mimi de Lucy Cousins

Etuis d'argent

Femme
1960 pour Elle de Vuarnet

Homme
Aqua Edition limitée de Bulgari

Enfant
L'Elixir de Selenia de Koto Parfums


Etuis de Cristal

Femme
Miss Boucheron de Boucheron

Homme
Cerruti pour homme de Cerruti

Enfant
Clayeux Boy de Clayeux Parfums
(Sources: Plurielles.fr, Flacons D'or, Emballages Magazine)