Poiray To Launch Signature Perfume {Fragrance News}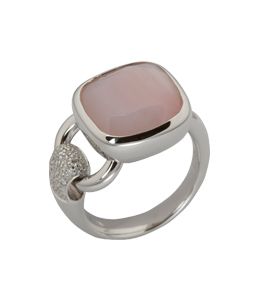 Paris-based jeweler
Poiray
is reported to be on the eve of launching a signature fragrance this spring. The perfume was developed by Panouge, a company specializing in custom orders for famous brands as well as re-editions of forgotten fragrances...
Their portfolio also includes the brands Isabey and Masaki Matsushima.

Particulars on the new scent have not been divulged yet except regarding the packaging. The flacon was designed by Poiray's artistic director Rania Naim and is a copy of their Indranî ring showcasing a pink opal stone (shown in picture above). The outer packaging is made of lizard skin tinted in pale pink.
This will be a limited edition at 5000 copies. Each scent will retail for 350 €.
(via Les Echos)