11 Effortlessly Chic Spring Fragrances: The Classics
Here are some suggestions for wearing spring fragrances, in several installments.
Today, I turn to the "effortlessly chic" sub-category in the Classics section. By that I mean that as lighter, fresher perfumes these perfumes tend to dress down a bit, but not overly so. They retain an air of elegance and sophistication about them mixed with a dose of studied nonchalance and casualness.
Why should some perfumes be considered to be particularly appropriate for springtime? Their vernal quality is suggested by their rich, yet still frail floral notes, their freshness and their luminosity bespeaking of the spring equinox and daylight-saving time.
Green notes that are just a bit crunchy also contribute to this feeling of smelling of half-open buds. Springtime scents which are calques of the idea of the season will offer transparent, airy, cool nuances rather than ripe, decaying ones.
When brainstorming about the topic, we had to realize that the house of Guerlain had been particularly committed to offering interpretations of the renewal of nature. Nina Ricci too, although only one of their scents is mentioned in this list.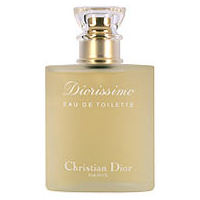 1- Diorissimo
No list about perfume classics embodying the yearning for spring would be complete without Diorissimo by Dior. Composed by master-perfumer Edmond Roudnitska in 1956, it remains a central reference as the lily-of-the-valley fragrance as it has come to embody the very spirit of spring for generations of wearers.
The scent of Diorissimo is - or used to be - like drinking muguet-flavored Champagne on the pristine empty streets of a clean Paris in the wee hours of the morning listening to the distant sound of party laughters. You feel like you own the city of lights and spring - both. It too could have been called Joy......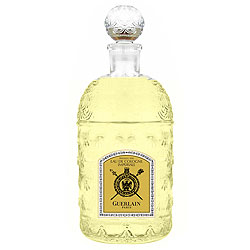 2 - Eau de Cologne Impériale by Guerlain

Created ca. 1850 by Pierre-François-Pascal Guerlain for Empress Eugénie de Montijo the consort of Napoléon III to help calm her frequent migraines, the Eau de Cologne Impériale is an elegant cologne with an aristocratic flair evoking the medicinal and restorative quality of aromatic herbs stripped of their kitchen-herbs pungency. A beautiful, gauzy white-colored Eau de Cologne.
3 - Jicky by Guerlain
Jicky has more body than one would expect for an early demi-saison perfume but it also has that streak of cool blue lavender running through it that is brisk and enchanting. A magical, complex perfume filled with bronze-gold and bluish lights. It was created ca. 1880 by Aimé Guerlain (the official date is 1889, but it was according to some sources issued earlier on). Men adopted it before women did. A favorite of Sean Connery.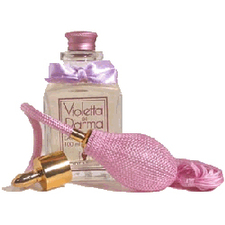 4 - Violetta di Parma by Borsari
Like Diorissimo is the lily-of-the-valley fragrance par excellence, Violetta di Parma is the violet perfume of choice for many a connoisseur. It was created in 1870 by Italian monks for Maria Luigia of Austria Duchess of Parma who was absolutely passionate about violets and went to great lengths to achieve the perfect violeta odorata scent. It is a green violet perfume that finer palates will appreciate as it eschews the candied overtones. It evokes a brisk morning walk in a forest releasing its fresh-soil and damp-leaves notes.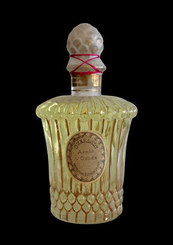 5 - Après l'Ondée by Guerlain
This is another example of a white, ethereal and pastel-colored Guerlain. Created in 1906 by Jacques Guerlain, it is meant to evoke the countryside after a rain shower. Exquisitely pure and serene, this is a perfume which retreats itself far from the madding crowd.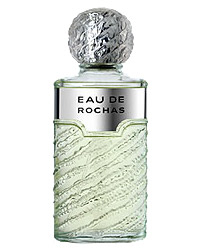 6 - Eau de Rochas
Created in 1970 by Nicolas Mamounas, Eau de Rochas remains a distinctive fragrance in a sea of new creations. It oscillates between a classic hesperidic cologne and a light chypre. It is very pristine in feel. It is under-appreciated.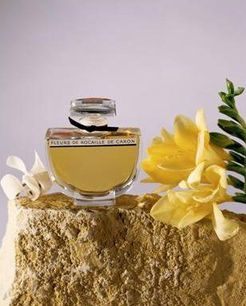 7 - Fleurs de Rocaille by Caron
A floral bouquet which is slightly dissonant and incongruous and for that very reason, chic. Here is not a natural beauty but a cultivated one oozing with the charm of a jolie-laide. A man could pull it off well as Fleurs de Rocaille refuses to be simply pretty. It was created by Ernest Daltroff in 1933. Not to be confused with the more recent Fleur de Rocaille by the same house, in the singular.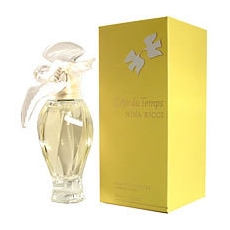 8 - L'Air du Temps by Nina Ricci
It feels a little bit like a light-hearted rendition of the Sacre du Printemps or a still from Sleeping Beauty by Walt Disney with all the blooms blooming and the little birds twittering and frolicking in the air but it is undeniably and unmistakenly spring when you wear it. It was created by Francis Fabron in 1948. People who are looking for a light carnation fragrance might want to check it out.


9 - Spring Flower by Creed
A springtime perfume which already hints at summer with its fruity green cantaloupe note. Melon, peach, flowers, and sun-kissed skin. Delicate and subtle when the vintage is right (Creed fragrances depend on vintage harvests). It was created in 1951 by Olivier Creed for lovely actress Audrey Hepburn.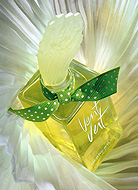 10 - Vent Vert by Balmain
Originally created in 1945 by Germaine Cellier, it was re-created in 1990 by Calice Becker. It literally means "Green Wind" and is as green as it gets. For those who feel like taking a sensual roll in the sappy grass of an unmown lawn, with their hair all tangled up.


11 - 1000 by Patou
This is a wonderfully elegant perfume which exudes a paradoxical sense of transparent mystery, like a deep and large lake with clear waters. It composes a bouquet of dewy fragile flowers and sophisticated woods (sandalwood) further refined by touches of rare flowers: sueded iris and exotic osmanthus. It was created in 1972 by master-perfumer Jean Kerléo.